*
Monday
Tuesday
Wednesday
Thursday
Friday
Saturday
Sunday
Posts
CRM Added to Our App
A Guide For Your Remote Workers To Keep Customer Data Safe
Event Registration
Your Own Member Directory
Launch A Fundraiser
Keep Your Phone Secure For Business Use
All-in-one solution
Who Needs A Receipt?
New Financial Reports
The New Findjoo App
No Password Checkouts
Praxis Integration
How An Access Point Validation Should Work
How To Use Technology For Forms And Elections
Benefits Of Setting Up Membership Portals
The Benefits of Email Tracking
Online Donation Form
Membership Add-Ons
Dynamic File Generation
Merge Profile
Automatic Email Notifications
Multi-language Interface
Make Online Payments Fast and Easy with Findjoo
Profile Notes and Notes Management
Online Store Functionality Overview
Membership Status Report
Member tab
Create Your Own Seating Charts
Synchronization with QuickBooks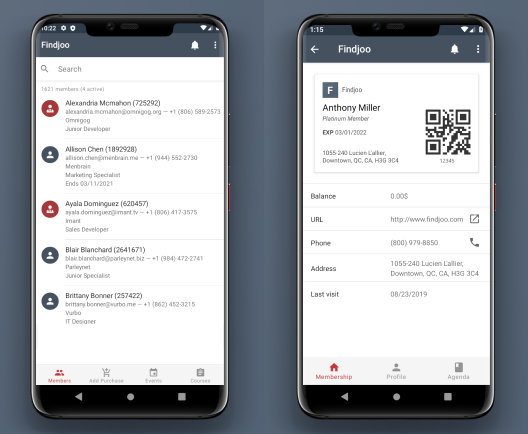 By Adam Scott Posted July 26, 2020
CRM Added to Our App
The team here at Findjoo is excited to share that we have released version 2 of our app. While there are a lot of great things about this new version, we want to let you know about how we added the "CRM Page" to our app. ...
Read More