Effective Tactics for Reducing Shopping Cart Abandonment
By Tanya Douglas Posted June 20, 2022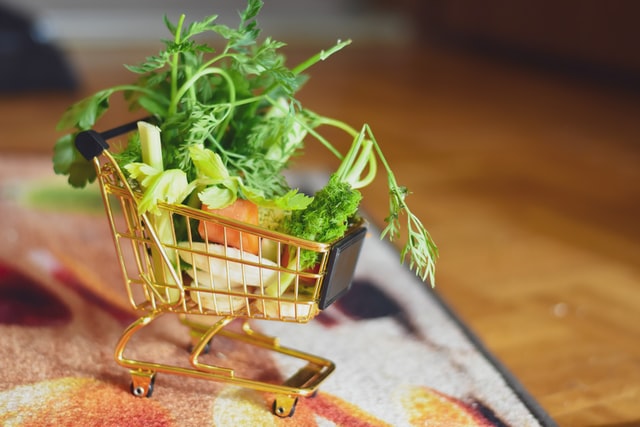 Since it became possible, tracking site metrics has been a blessing for eCommerce websites. However, it is also a source of significant frustration. This is because it lets you see how many people abandon their shopping cart right before checkout. And you will find that this number is actually considerable. What, then, are some effective tactics for reducing shopping cart abandonment?
Always offer transparent pricing
You can do a lot to boost the trust of shoppers using
membership management and CRM software
. However, there is nothing that destroys trust more quickly when running an eCommerce business than hiding fees until the very last moment of checkout. Just think about it: how many times did you close a tab in disgust after trying to order something only to be hit by additional fees and taxes just before you click to confirm the order? This is why one of the most effective tactics for reducing shopping cart abandonment is transparency from the start. The best thing you can do is add a feature that immediately tallies the cost and shows it under the shopping cart even before a user clicks on it to finalize the purchase. This way, people can keep track of their spending and be assured that they want to go through with it.
Be open about refund policies
You do not need to have a stellar return or refund policy. If you do not want to allow the former at all, that is perfectly fine too. However, most people want to at least be reassured that they can count on a refund or replacement in case their order arrives damaged or breaks down within warranty limits. If they cannot be adequately assured of this, they will hesitate to go through with the order. Especially if the business is keeping its refund policy purposely vague. For most, this is a clear red flag and a sign that they should buy from your competitors instead. It is even better if you feature your policies on such matters prominently on your site from the start.
Have exact delivery predictions and tracking
People love to know exactly when their goods will arrive. This is why seeing vague delivery date predictions at checkout is very frustrating for most. Even worse is lying about how quickly their package is going to arrive! You can get away with it the first time. But if you want repeat customers that will not quit at the last second after remembering the nightmare that their last purchase waiting time was, then you need to be upfront about what they can expect. If you are shipping worldwide, there is nothing wrong with admitting that delivery can take up to a month.
Simplify and streamline your checkout process
One of the most effective tactics for reducing shopping cart abandonment is having a simple and streamlined checkout process. Of course, customers should still be given an opportunity to review and confirm their orders. But if this takes forever, or if the checkout pages are not designed in a way that allows an easy overview of everything ordered, then customers are prone to abandon the purchase. One of the worst offenders for this is having endless popup windows. Some sites, instead of leading to a different page, offer pop-ups instead, which ask for either address or payment method selection. This can be particularly frustrating for customers since most browsers nowadays recognize these as spam windows and automatically block them. This means people first need to manually disable that feature before being able to continue the checkout process.
Reassure buyers that they are safe paying online
It should be obvious, but lots of people are reluctant to enter their credit card details online. Especially if the checkout is using a sketchy-looking payment method. There are ways to get certified for online purchase safety. But, even without going to such efforts, you can reduce shopping cart abandonment just by having a well-designed website. It is silly, but people associate shoddy or overly simplistic website design with unreliability.
Incorporate popular payment methods
Another way to go about reducing shopping cart abandonment is making sure to feature popular payment methods. If a website just asks you to enter your credit card details, you probably won't feel too safe doing it. However, if it offers you the option to pay using your PayPal or Payoneer account, or even the Paysafecard as an alternative, then that's different. As an added incentive to dedicate more time to adding new payment methods to your site, you should know that one of the most common enemies of conversion rate success and
things that may hurt your efforts
to complete a sale are actually limited payment options.
Encourage people to order with a registered account
Sometimes, what makes people abandon their shopping cart is boredom over having to enter too much info to finalize the purchase. A good way to get around this is by encouraging them to register an account before shopping. This is because you can have them enter their address and even a payment method during registration. At the same time, an incentive to go through with the registration could be a small discount for registered members. You can even use this to
market your membership program
!
Have a fast and reliable site
The final thing that often makes people abandon their shopping carts is slow loading speeds and page crashing. This is why one of the effective tactics for reducing shopping cart abandonment is increasing loading speed and website stability. Not to mention that these are also important metrics of
online store functionality
! Only by having a high-quality site can you maximize your chances of completing a sale and avoid failing at the last step.
A final comment on reducing shopping cart abandonment
With our effective tactics for reducing shopping cart abandonment under your belt, you should be able to make significant progress in minimizing this occurrence! Just remember that, like everything else, it will take time to fully incorporate everything and perfect your website. It is not something that you can rush!