What To Know About GDPR And Email Marketing
By Jordan MacAvoy Posted January 3, 2021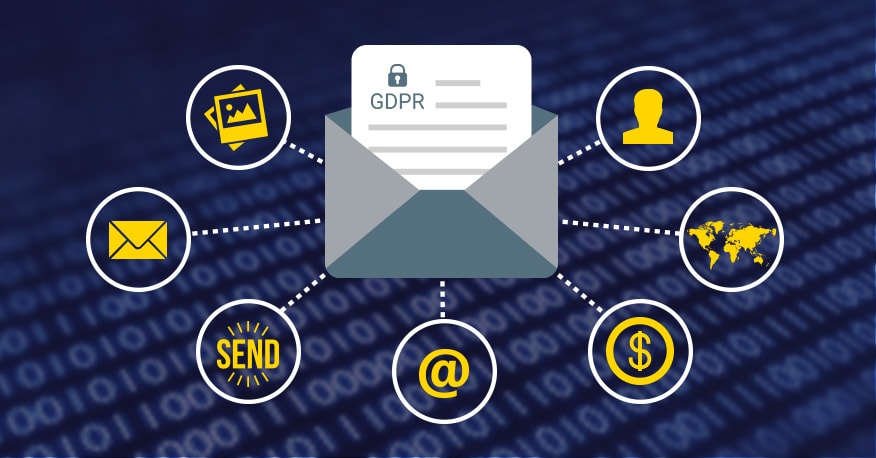 Email marketing is one of the most common advertising strategies adopted by many businesses across the globe. It involves the use of email for promoting products or services. This is crucial for developing relationships with potential clients or customers.
Email marketing can be implemented in the form of newsletters, exclusive deals for subscribers, and promotions of sales. GDPR is a data privacy law with regulations that affect how companies carry out their email marketing campaigns. Here is an in-depth look at GDPR and how it affects email marketing.
What Is GDPR?
General Data Protection Regulation is a data protection regulatory framework that was passed by the European Union in 2018. The aim of this
data privacy law
is data security. GDPR is meant to protect EU citizens' personal information from being breached in the wake of highly advanced cybercrime techniques.
GDPR affects data controllers and processors of EU citizen data. A data controller is a person or organization that controls the information, whereas a data processor is the one who processes the data. According to the GDPR, the processing of data for all EU citizens is regulated regardless of whether the processor is in the EU or not. The GDPR has 99 articles that establish the rights and obligations for individuals, data processors, and data controllers.
How Can Email Marketers Comply With GDPR?
According to GDPR, an email marketer needs to collect specific, freely given, and unambiguous consent. To comply, you need to adopt new consumer opt-in rules, show evidence of consent storing systems, and have a method through which clients can ask to their personal information. To achieve your email marketing goals while complying with GDPR, you need to follow these measures:
Audit your current database: Determine your contacts' geographic location and get an audit trail of consent.
Make sure you know your contacts and how you got them: Keep track of your contact information. You need to know how your contacts end up in your database. You should also have enough information on source and permission to use in court should the need arise.
Review your data practices: Determine whether you ask for consent when collecting data. Also, determine if you have a privacy policy entailing how you gather, store, transfer, and process data. You should also establish whether you have communicated this privacy policy to your contacts.
Identify upcoming initiatives to ensure compliance: New initiatives should be based on GDPR compliance to prevent you from adjusting all your processes.
How Does GDPR Affect Email Marketing Strategies?
The GDPR has provisions that empower data subjects or users with respect to the collection and processing of their own data. Data subjects have the right to permit data collection. They also have the right to comprehend how and why data is being used. Data subjects can also ask for the data to be deleted under certain circumstances. Additionally, GDPR has provisions that require the timely reporting of data breaches and a full account of which specific data has been compromised.
Concerning email marketing, GDPR requires companies to get explicit consent from their contacts before sending emails to them. Companies are required to adopt a strict subscription process, which involves double opt-in and an opt-out feature. The process should exclude required or involuntary opt-ins.
A double opt-in means that a user is interested in getting emails. This helps eliminate accidental or fraudulent requests. If consumers give their email address when consenting to a subscription, they should go into their mailbox and agree to the subscription a second time. This double opt-in requirement is a safety net for any company that sends promotional emails. This means anyone who subscribes to your emails should do this freely without feeling tricked into doing so. The users should also be able to unsubscribe from the promotional emails any time they want without facing repercussions.
What Happens If You Do Not Comply?
The industries that are mostly impacted by the GDPR include online retailers, financial services, technology companies, software companies, and consumer and retail packaged goods. Failing to comply with the GDPR rules can be costly for your organization.
Currently, U.S. based search engine Google, technology company Apple, and social media giant Facebook are under investigation for violations. Some have paid huge fines for infractions. Fines for violating requirements for consent, privacy protection, and breach notification can be up to 4% of your company's annual revenue.
In Conclusion
One of the main advantages of GDPR for email marketing is that mailing lists are effective by emphasizing consent and transparency. This is because companies can rule out the people who do not want to get newsletters. The remaining percentage will consist of people who have an interest in your brand. GDPR is not a bad policy for email marketing. It is a call for marketers to show transparency towards their existing and potential clients.