12 Features Membership Organizations & Associations Should Look for in a CRM
By Adam Scott Posted October 4, 2020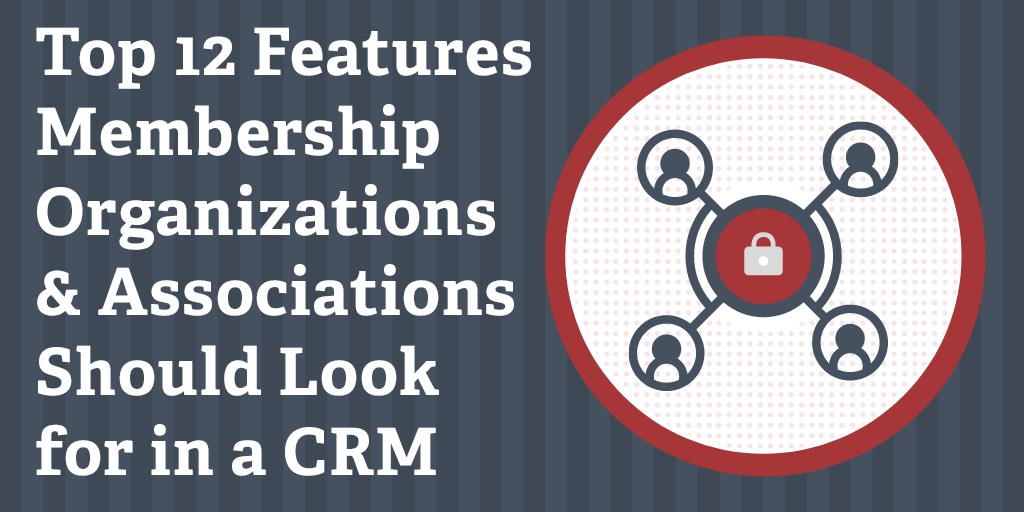 Running an organization can be a big challenge. You'll need to build strong connections with your audience, collect important details, and manage fundraising. Trying to enter all this information manually can be exhausting, especially once membership numbers start to boom. Because of this, many organizations turn to Customer Relationship Management (CRM) software. This technology can make managing your organization easy. But with so many CRM choices available, finding the right one can be difficult. To make the choice easier, let's look at some things that every CRM should be able to do.
1. Create Your Own Fields
The fields on a CRM are the points of information that you will be collecting about your customers. In many cases, the CRM will come with standard fields. However, most industries will have specific pieces of information that they want to collect. You must be able to customize the CRM to so it works for you.
2. Divide Contacts Into Subsets
Another important way to make sure that everything has been customized to suit you is by dividing your contacts into subsets. For example, some organizations might want to separate donors from members. In other cases, you can divide contacts based on which part of your association they are with.
There are many ways that you'll be able to use this function. For example, you can opt to send messages to specific members. You can also track engagement in different aspects of the organization. This can tell you how likely they are to renew. Because of this,
boosting engagement rates
should be an important objective for your organization.
3. History Of All Information Exchanged
You should make sure that your CRM will allow you to see all the information that has been exchanged. There are many situations where this can be important. For example, you might need to check that members have submitted the correct forms. This function can be a great way to clear up confusion, so everyone is on the same page.
4. Track Engagement
You will also need to make sure that you'll be able to track engagement with your messages. This can be one of the best ways for you to tell how someone feels about your organization. You can use this to determine the kind of communications that will deliver the best results. For example, a dedicated member might want detailed information while a more casual member will be happy with a general overview.
5. Mobile Phone Access
You'll want to make sure that you'll be able to access your CRM and all its features anywhere in the world. This is especially important if you have a team that working externally, as they might not be able to get access to a desktop to use the CRM technology. These days, this means making sure that you'll be able to get the CRM on your mobile phone, which has become an increasingly important part of both our private and work lives. In fact, it's estimated that
71 percent
of workers access company information from their phones. It's important to make sure that it will be compatible with both Android and iPhones.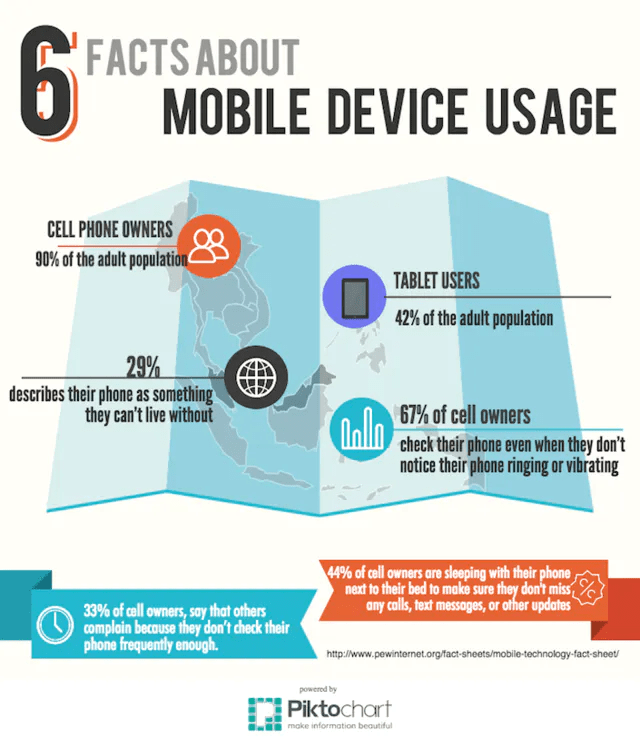 6. Easy To Learn
In many organizations, training your staff on how to use software can be a drain on resources. In fact, it's estimated that ineffective training can cost organizations
$13.5 million each year
. Because of this, you should try to choose a CRM that will be easy to learn. There are several ways that a CRM can make it easier for people to use it. For example, some might offer streamlined features or an easy-to-navigate dashboard. In other cases, there might be extensive documentation or video tutorials that you'll be able to use.
7. Integrates With Other Software
On an average day, the team will need to perform several tasks. For example, you might need to send an email to your members. As you do this, you want to double-check a few details in the calendar and make sure that have all filled out the right forms. In this case, you might be forced to go from one application to another to find the answers you're looking for. This can suck time from your day, making each task take longer. However, if you get a CRM that integrates with other software, you'll have everything you need in one place. This can make you more efficient, allowing you to get more done.
8. Uses Automation
These days it's common to rely on computer automation to help you complete difficult tasks. For example, rather than manually entering the data the computer will do it for you, filling in the required spaces. This can end up saving you a lot of time. The amount of automation that you'll be able to get will often depend on the CRM software that you will be using.
9. Import Existing Databases
In some cases, you might already have a CRM but it's no longer fitting your needs. If this is the case, you'll want to find a CRM that will allow you to import your existing database. This will make it easier for you to get everything set-up properly, so you can start using it faster. This will ensure that your members won't experience any delays or disruptions.
10. How Secure The CRM Is
One of the best aspects of a CRM is that you'll have all your customers' details in one place. While this can make it an invaluable management tool, it can also present a big problem. If your CRM gets breached, the hackers could get a ton of data on your members. This can create major problems, as many people will lose trust in your organization as a result. It could also have serious legal problems. Sadly, more organizations are becoming victims to hackers, with a new cyberattack launched
every 39 seconds
. Thankfully, many CRMs will have security protocols in place to prevent this kind of scenario from occurring. However, before you buy, it's worth checking what security systems are in place.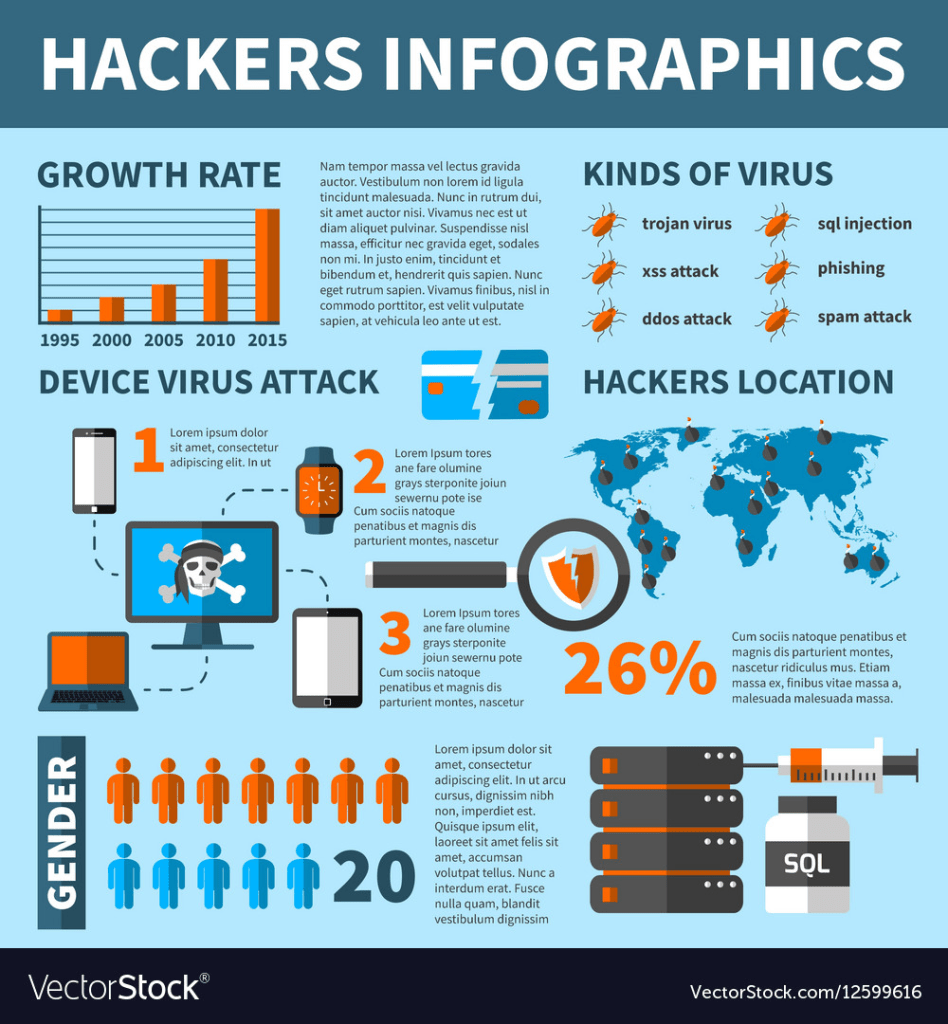 11. Has a Free Trial
There are several CRM packages to choose from. As a result, it can be difficult for you to know which software will suit your membership organization the best. Thankfully, many of these offer you a free trial period. This will give you some time to try the software for yourself. If you don't like it, you'll be able to move onto a different CRM package.
12. Variable Pricing
Before you sign up for a CRM, you need to consider the pricing. There are a few different approaches to this. For example, some software might require you to pay a once-off fee. In most cases, though, you'll need to pay a monthly fee. If this is the case, you might want to consider getting a variable pricing model, like the one offered we offer. This means that the price you'll need to pay will depend on the membership model that you're offering.
Conclusion
CRMs are vital tools, making it easier for you to manage your organization. But there are dozens of different options available. This can make it hard for you to know which one will suit your membership organization the best. To help you take the stress out of this important choice, we looked at some of the values that a good CRM should possess.