What Is Affiliate Marketing and Why Is It Important for eCommerce
By Tanya Douglas Posted January 29, 2023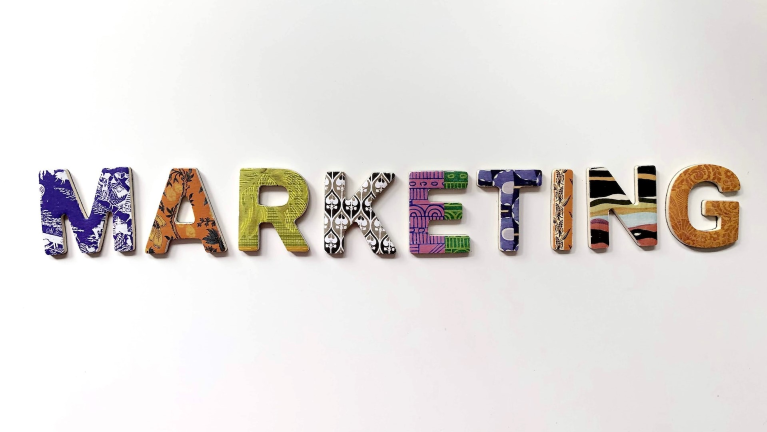 Affiliate marketing is an effective and profitable type of advertising, particularly for E-commerce companies. Affiliate marketing and its traffic can be lucrative for businesses, and influencers and PR pros often overlap with this field. That said, it is more complicated than simply paying someone to post a link to your website – there are several best practices that you must follow to create successful affiliate programs. That is why we will answer what affiliate marketing is and why it is important for eCommerce.
How Exactly Does Affiliate Marketing Work?
An affiliate marketing program can be set up in more than one way. However, at its heart, affiliate marketing entails a company providing a special tracking code to its affiliates, who can then promote the company's products. The affiliate receives a commission each time you use the code to transact. Here are the three typical affiliate commission models:
Purchase-Based Commission Structures. When a customer enters the affiliate partner's code at checkout on the merchant's website, the affiliate partner receives a commission.
Traffic-Based Commission Structures. Regardless of whether or not the referred customers make a purchase or take any other action, the affiliate partner will receive a commission for each visitor they send to the company's website.
Customer Acquisition-Based Commission Structures. When an affiliate partner's promotion results in a sale or customer sign-up for a merchant, the affiliate receives compensation.
The "Amazon Associates" affiliate network is one of the largest and most successful in the industry. In this commission-based affiliate marketing example, affiliates are rewarded for referring new customers. Anyone with a website or blog may join up to become an Amazon Associate and start promoting Amazon items on their site immediately. Then, they'll be paid a commission each time one of their clients or site visitors follows a link and purchases from Amazon.
Affiliate Marketing in Ecommerce Has Several Advantages
There are several benefits that affiliate marketing brings to the table that make it essential for eCommerce. To reap any benefits that Affiliate marketing offers, you must ensure your eCommerce website is solid. That means having a
no-password checkout
, strong encryption, and a great mobile experience. If you have these elements in place, affiliate marketing will be able to:
1. Increase Sales and Revenue
You may grow your site's sales and income through affiliate marketing by attracting new clients. As we've mentioned, you receive a cut from the sale when people follow your affiliate links and buy anything. As a result, you may increase your company's sales and income.
2. Increase Brand Awareness
According to marketing experts from
Movers Development
, advertising your business through affiliate programs is also a great way to raise its profile. People are more likely to remember and spread the word about your brand if they contact it frequently. Furthermore, affiliate marketing can potentially expand the value of the business's existing clientele. Customers who have a positive experience with your brand are more likely to return.
3. Improve Your SEO Rankings
Using affiliates might also benefit your
search engine optimization efforts
. Having affiliates promote your items might increase the number of inbound links to your domain. That may boost your site's authority and performance in search engine results. However, affiliate marketing can help drive more visitors to your website, increasing your sales and ranking higher in search engine results. That is because customers are more likely to click through to your site and check out your wares if they hear someone else talking about your product.
Online Affiliate Marketing Best Practices
Now that you know the advantages of incorporating affiliate marketing into your business model, we must discuss the best practices that will allow you to make the most of it.
1. Develop Resources for Your Affiliates
Providing top-notch resources to your affiliates is crucial if you want to see success with your affiliate marketing efforts. That includes everything from banners and text links to images of products. Your affiliates will be able to market your items and get more people to click on their affiliate links with these resources. Furthermore, you must provide support if your affiliates want to perform well. Among these responsibilities are providing them with immediate assistance when they have questions and providing them with access to relevant materials.
2. Choose Appropriate Affiliates
Not all affiliates are going to be the right fit for you. You need to choose affiliates that connect with your brand and have a solid reputation. Try to find affiliates that will positively promote your items and produce revenue for your company. Look for people relevant to your target audience and have a substantial following.
3. Put Forward Enticing Commissions
You can get more individuals to join your affiliate program by offering them lucrative incentives. The average affiliate commission is around 20%, but you can pay more to your best performers if you want to. This incentive will encourage them to do their best and promote your product more effectively.
4. Make Sure What You Are Selling Is Desirable
Simply selling a good product is one of the best ways to reduce
shopping cart abandonment
. It's as simple as that. If you want to sell a lot of your items, you need to make sure they're of high quality and that people want to buy them. Determine the needs and wants of your intended market and base your product selections on that information.
Conclusion
Hopefully, now you know what affiliate marketing is and why it is essential for eCommerce. Proper application of these techniques can help you get the most out of your affiliate marketing program while also ensuring the overall success of your business. If you haven't considered adding an affiliate program to your online store yet, now is the time!