On-Site Event Tracking
By Adam Scott Posted November 27, 2021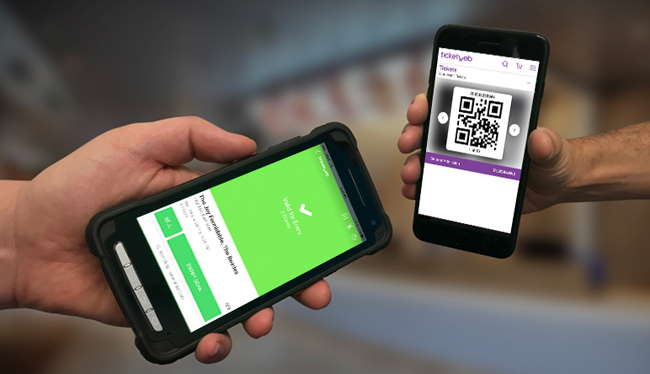 Hosting an event can be very difficult. There are lots of elements that you will need to consider. You'll have to organize the catering and send out the invites. Thankfully, our team has developed a new tool to make hosting events easier. This will allow you to track attendance and make checking guests into the event a breeze. Let's take a closer look at how it works.
Create the Ticket
The first thing that you need to do is create tickets to your events. As you are doing this, you will need to add the QR_CODE field. When you do this, it will create a QR code that is unique to that ticket. This process is easy, and should only take a few minutes.
Check-in Your Guests
Once you have sent out the tickets, it's time to turn our attention to the check-in process. When the guests arrive, all they need to do is show their QR code. Your staff can scan this and check them in. The QR code can be read on both Android and Apple systems. This will take less than thirty seconds. There are plenty of reasons why you might want to try this system in your business.
Makes Your Organization Appear Professional
Events are a great way to attract people to your organization and provide value for members. Because of this, you must be giving people a good experience. You need to make sure that you are making a good first impression. Having people wait in line for a long time is only going to make them upset. Because of this, QR codes are quickly becoming the standard across the industry.
Tracking Event Attendance is Easy
When you put on an event, it's important to have a way of measuring how successful it has been. One of the best ways of doing this is by tracking the attendance at these events. By using the QR code system, this will be easy to do. This will let you know when all your guests have checked in. As a result, executing the event will be a lot easier. For example, you'll know when it's time to start the event.
You'll also be able to learn how long people stayed in each event. This can bring a
range of benefits
, like learning about what people are interested in. This will allow you to better plan for future events.
Cheaper to Create
Before this system, the process of creating a ticket was more difficult. Plus, you would need to dedicate more resources to the check-in process. This would need to be passed on to members, resulting in more expensive tickets. Now, checking in will be more streamlined. This frees up resources for other parts of the event, creating a better experience for your members.
More Convenient For Members
It's also worth thinking about the experience from your member's perspective. They can store the QR code on their phones. They don't need to worry about paper tickets, which can be easily lost. Plus, they will be able to lower their environmental impact.
Conclusion
The ticketing process no longer needs to be a concern when you are planning for an event. Thanks to us, you'll be able to easily create QR codes. This will make issuing the tickets easy. Plus, it will make the check-in process a lot easier. You'll be able to easily track the number of members that have checked into the event. So, try this new feature for yourself and take the stress out of planning for your events.