Findjoo App Update Makes Managing Documents Easy
By Adam Scott Posted November 13, 2022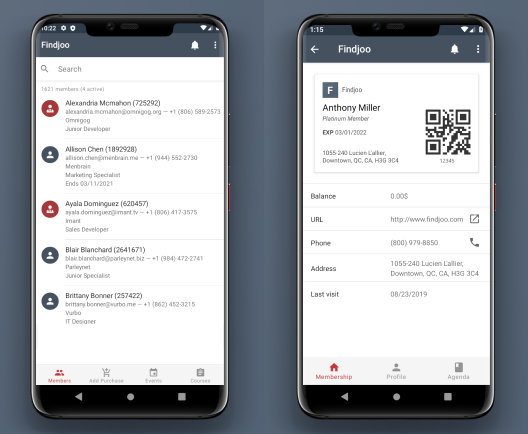 At Findjoo, we are always looking for new ways to improve our services to better suit our customers. With this in mind, we have created a new update for the app. This is designed to make communicating with members a lot easier. Let's take a closer look at some of the things that are set to change.
Viewing Documents
Sometimes, when signing up for a membership, it can be difficult to remember what documents have been submitted and which ones are yet to be completed. If the member gets too confused during this step, they might only partially complete their membership. Furthermore, if they determine that the process of filling out the membership is too complex, they might decide to stop applying.
Our new update will make sure that this doesn't happen to your organization. Members will be able to easily see which information they have provided. They can also look back at past documents to be reminded of the answers they gave.
Adding Notes
Sometimes, a member might want to add additional notes. This is a good way for them to add more context to some of the answers in their documents. At other times, they might use this as a way of leaving feedback for staff.
Uploading Documents
The portal will allow a smooth exchange of information between members and staff. Members will be able to upload important documents. This can simplify the process of renewing membership.
Likewise, staff members will be able to send through documents. This type of exchange can make it a lot easier to maintain open lines of communication. It's also a great option when doing a collaborative project.
How Will These Changes Benefit You?
We always put the needs of your organization and membership first when we are designing changes to the app. With this in mind, we can see a wide range of benefits that this new update will unlock.
First, it will simplify the membership application process. Let's face it, the thought of having to fill out a bunch of forms isn't appealing. In fact, for many people, it will be a significant turn-off. The good news is that they will be able to easily upload documents. Having more direct contact with staff will make it easier to get help during this process.
Secondly, this will create a completer and more functional interface. This will benefit both staff and members alike. You will be able to improve your communication and help make sure that everyone is on the same page. There are
numerous benefits
to doing this. This includes; improved staff morale and a satisfied membership base.
Thirdly, this system makes it easier to make sure you have up-to-date information about your members. They will be able to see their former response to questions. If the details change, they can change the forms quickly and painlessly.
Conclusion
Running a membership organization isn't easy. There are dozens of things that you will need to consider. One of the most important is the way that important documents are gathered. Hopefully, our new update will make this process seamless.