Synchronization with QuickBooks
By Adam Scott Posted June 22, 2021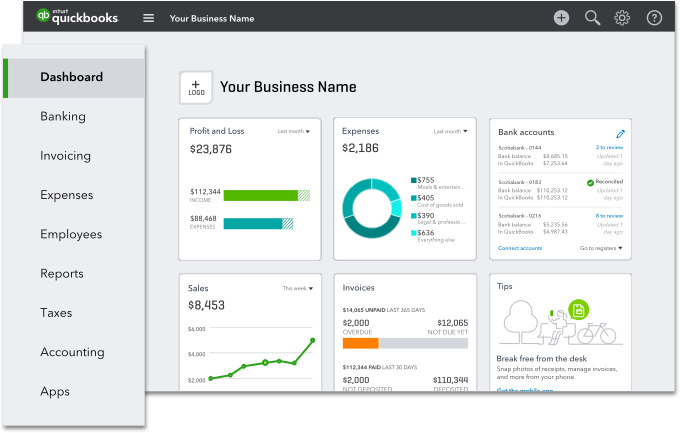 There's a reason
QuickBooks
is so popular. Accounting is a huge part of running a business, but we all know how complicated it can get. On top of running your day-to-day operations, you probably don't have time to learn the ins-and-outs of the accounting world and all of the reporting and disclosure rules for your area. With that being said, paying your taxes on time and in-full makes for consistency and reliability in your revenue - a key aspect of running a business of any size.
The other option is to take advantage of a ready-to-use software solution such as
QuickBooks
. While QuickBooks is great for many reasons, it is a generic solution which won't necessary suit the needs of every business model and every situation. It can also become a time-sink in itself, as you have to learn the user interface and diligently record and manage all of your transactions.
This is where we can help. Our an all-in-one online membership and customer relationship management software that, unlike many other CRM solutions, can be synchronized directly with
QuickBooks
.
Trends show that CRM software is the future of enterprises
, so a CRM software that synchronizes with your accounting software can be a huge boost to your efficiency and take the headache out of tracking your finances.

The synchronization between our software and
QuickBooks
is one-way, so the import process is easy to set up and manage. Most importantly, the process is automatic. Transactions recorded in Findjoo are automatically pushed into QuickBooks, and information such as client data, product information, fees, and taxes are all included. If you're savvy with QuickBooks Online, you can even set the QuickBooks account or class to map the transaction according to your needs. This reduces the chance for human error and lets you take a hands-off approach when it comes to managing your books.
Our CRM solution is complete, which means that you will see all relevant data into
QuickBooks
, including ticket and product sales, membership fees, class registrations, as well as donations and fundraiser amounts. Many online businesses rely on multiple revenue streams and offer many products and services which inter-relate. It's important to be consistent in capturing and recording all of your revenue.
You could say that Findjoo and
QuickBooks
are a power couple. They're both powerful and useful tools in their own right, but when you put them together, you end up with something that is more than just the sum of its parts. Let's work together to make running your business that much simpler - so you can focus on the fun stuff, instead of staring at the books!