The New Findjoo App
By Adam Scott Posted December 8, 2019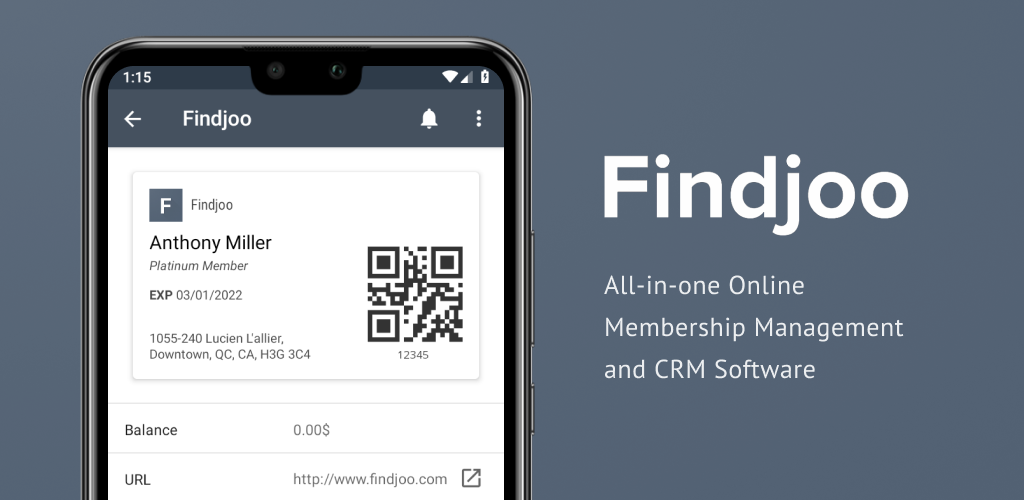 The New Findjoo App
From the team here at Findjoo, we have some very exciting new to share: we are finally releasing our own app! With the launch of this new app, you can manage your account and activity at any time at your fingertips. We have always aimed to prioritize convenience for our clients and users, so launching an app to streamline our services is the obvious next step. We want you to be able to take care of every aspect of your business with our solution.
What are the functions that are exclusive to the App?
Scan visitors' tickets attending any events or classes
Manually check people in for an event or class
Process all of your purchases
Send communications to other users
Receive push notifications for better management
What Can Users Do with the App?
Receive communications from businesses and clients
View and manage your account
Edit and update your personal profile
View any of your electronic tickets for events and classes, as well as your membership cards and other purchases
Increased Accessibility and Ticket Scanner
Our Findjoo app provides an all-inclusive platform for making any daily appointments, reservations, registrations, and renewals. And now this is even more accessible for clients and users – staff can simply download the app onto their mobile devices and easily track attendance and process sales. The ability to scan tickets for classes and events, with the quality of a high-end scanner, is now available at your fingertips.
Customer Services and Account Management
It has never been easier to manage your business needs: you can communicate through the app, process customer purchases, and so much more. And if you are on the other side of these transactions, the app provides a place for you to keep track of your purchases, tickets, and memberships. You can also manage your account and personal profile for any clubs, non-profits, associations, and fitness centers you may be a part of.
How the Findjoo App can Help the Growth of Your Business
Extending our services from online access to mobile app format simply allows us to offer increased availability to your Findjoo account. Consequently, you can expand your consumer base and reach a potentially unlimited number of new customers through collaboration and networking with other companies on Findjoo. You can read a review summary for
our services here.