2-Factor Authentication
By Adam Scott Posted April 9, 2023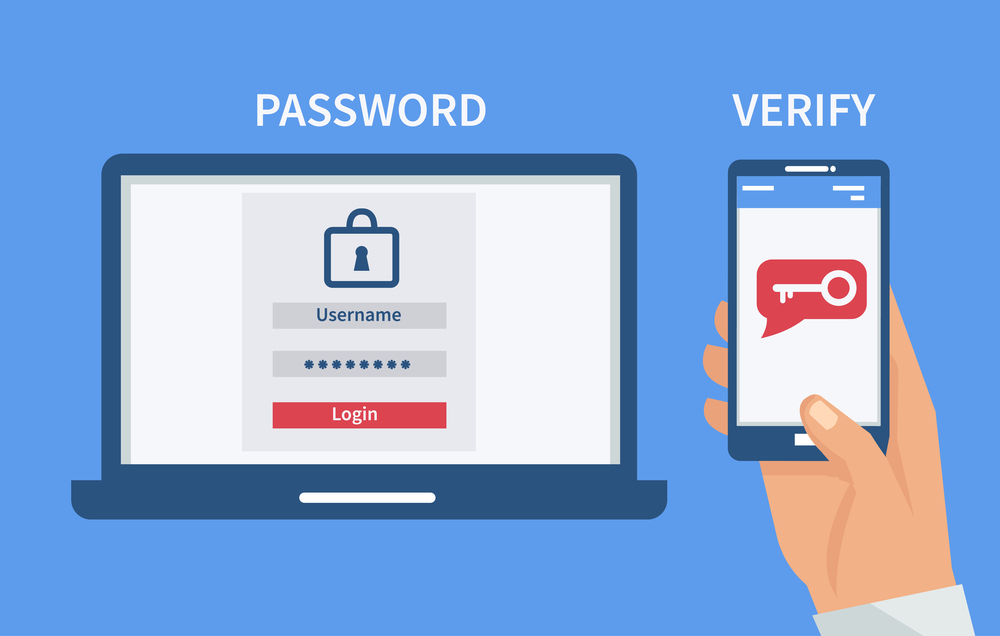 In a world where everything from entertainment to financial records is online, data security concerns become greater by the day. Having 2-factor authentication in place for your team is vital for your business, as well as for customer and workforce security.
What does 2-factor authentication accomplish? 2-factor authentication (or 2FA) is a process wherein two forms of user identification or identity confirmation are required to access data or log in to an account.
What Does 2FA Look Like?
For example, our 2FA takes the form of a standard username and password but also sends an email with an authentication code to an employee's work email account. The employee must then enter this code when prompted to log in to his or her account.
This simple process helps reduce the likelihood of
unauthorized access
to business data and can help ensure that employees access corporate data only when logged into your company's intranet. 2FA helps ensure data security without making this process overly complicated or cumbersome.
Many 2FA processes employ an employee's personal or work phone to send a one-time text message with a security code. This keeps login information with the employee and allows companies to set time limits to how quickly that code can be used before it expires. This reduces the likelihood of codes being shared or distributed.
2FA and Cybersecurity
2FA can also help keep your business data safe from hackers and criminals. Ransomware attacks have become increasingly common, and these attacks wind up costing companies billions per year.
Cybercriminals
are becoming more subtle and tech-savvy by the day. The more steps between your employees and corporate information, the less likely it is that vulnerabilities exist which can be exploited by criminals.
Corporate usernames are often first and last name combinations and corporate passwords can be easy to guess or hack. But if a cybercriminal has no access to your employees' phone or email account, they're safely locked out when 2FA is in use.
Allow Findjoo to handle your business' 2FA needs for you. We can ensure seamless and secure communication between devices, and give your business the confidence that it needs to operate safely and efficiently. 2FA is a simple and easy-to-use process that can help keep you, your employees, and your sensitive data safe from hackers, criminals, and leaks.
Conclusion
2-factor authentication is a simple and easy-to-use process that adds an extra layer of security to sensitive business data. Taking the form of codes sent to employee emails or phones as a text, these often time-sensitive codes must be entered as part of the login process to ensure that data is accessed only by authorized personnel.
Data breaches, ransomware, hacking, and data leaks are becoming increasingly expensive and damaging to corporations. 2FA allows you to have greater control over access to sensitive data and makes it impossible for malevolent parties to access data with usernames and passwords alone. The process is also easy and convenient for your employees, allowing them to access email or their cell phones and log on with minimal delays.