Launch A Fundraiser
By Adam Scott Posted April 26, 2020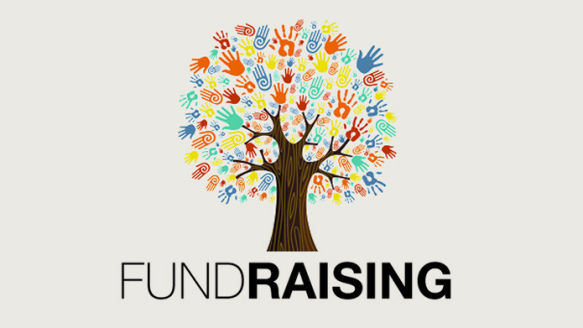 Fundraisers
Here at Findjoo, we want you to have access to all the resources you need for the smooth and successful running of your business. One of the many features our system offers is the ability to create fundraiser campaigns. Through your membership with Findjoo, you can use our platform to launch a fundraiser to show your visitors, followers, and clients exactly what you are striving for. Anyone who visits your fundraiser will be able to see your ultimate goal and how much progress you have made towards it. It also allows you to monitor the status of your fundraiser, so you can ensure it goes as smoothly as possible.
How Does It Work?
With our system, donors will be able to follow the development of your campaign as it happens with real-time status updates. This is made possible by any donations made to your cause being automatically and immediately accounted for, so your status will always be up-to-date and accurate. Even once your initial goal has been reached, you can easily continue to receive donations as the fundraiser campaign can remain active as long as you choose. You will also receive reports for each and every donor who contributes to your fundraiser.
How Can a Fundraiser Help Boost Your Business?
Fundraisers are a guaranteed way to raise awareness of your company and to increase donations to your cause. When compared to a standard donation form, setting up a unique fundraising campaign has a much better rate of return for raising funds. Fundraisers are also incredibly easy to create and also much simpler for potential donors to access and participate through. While a standard donation form can be lengthy and not particularly engaging for users, an online fundraising campaign is much more accessible to visitors. But before you launch into a full fundraising campaign, take a look at
this article
from Forbes on fundraising rules for small businesses,
this post
from Entrepreneur on essential fundraising strategy tips, and
this guide
to using crowdfunding for your e-commerce business from E-Commerce Nation (ECN).
What Are the Benefits of Fundraising?
Creating your fundraiser through an online platform also gives you the distinct advantage of reaching exponentially more people than you would with a traditional donation form approach. By developing and launching a streamlined fundraiser through our system, you are ensuring visitors can make donations with ease and don't feel like it is too much work or effort to complete. Consider research such as the data reported on fundraising website UKFundraising looking into understanding donor behavior in order to most effectively collect donations, which found that the simpler the form, the more likely people were to donate. They conclude in
this article on fundraising statistics
that each field you add to a form, each extra step in the process, only adds to the requirements for your donor to fulfill your call-to-action. So, make it easier for them – and easier for you – and create an online campaign through Findjoo's fundraiser systems to optimize your opportunities for receiving donations and raising funds for your company or cause. You can also check out
this article on online donations
from our very own blog for more guidance.