Create Your Own Seating Charts
By Adam Scott Posted November 7, 2018

Is there anything worse than attending a show with general admission seating, only to find that you're stuck with a seat in the far back corner of the room, four stories above the stage, with a pillar and railing blocking half of your view? It's a drawback of many (otherwise) great venues and events, and if you have been in a situation where you were stuck with a second-class seat, then you know it doesn't often inspire return customers.
Luckily, with the advent of online seat charts and ticket numbering systems, many venues are overcoming this drawback and making sure
their customers always get what they are expecting
. With that being said, the process for creating an online seating and ticketing system is not always straightforward, and many organizers are forced to look for custom solutions that can be expensive to develop and difficult to update when changes happen to the physical venue.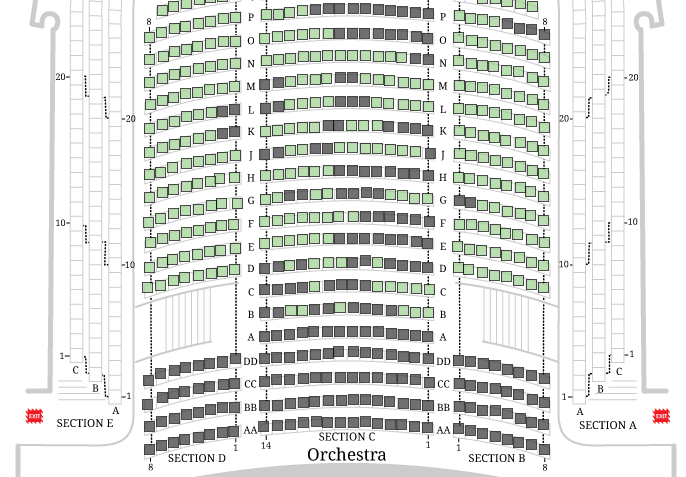 This is where our service comes in. We take out all of the guesswork when it comes to creating an online seat-selection and ticketing system for your venue or event. It doesn't matter what people are coming to see - an opera, a rock band, a speaker - because the process is so straightforward and totally customizable to your needs.
It works like this:
All you need is an image which shows the layout of your event. You simply enter the amount of seats that are required, and can move the markers around to match the seats as they are shown in the image. People attending your event will avoid the dreaded "behind a pillar scenario", and will be
happy to know exactly where they will be sitting and be able to find their seat easily
. They'll be especially grateful when they can take their time getting to your event instead of dodging traffic, because even if they arrive at the last minute, their spot will be secured.
We also have some great features which will make your job as an organizer even easier.
For example, if you're doing multiple runs of the same event, you can easily copy a chart (Copy From field in image below) at you previously created instead of starting from scratch. You can even create multiple seating charts and pricing for the same event, if you need to.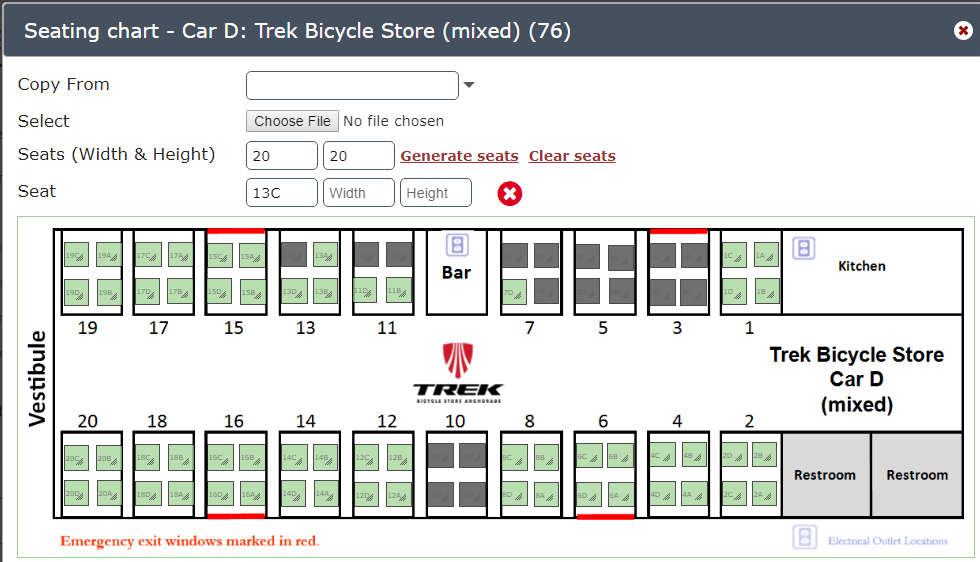 Need to block off seats because of maintenance, to reserve them for VIPs, or any other reason? No problem, blocking off seats is built into the system by simply double-clicking on a seat.
Most importantly, you can combine your seating chart with our electronic ticketing system, and this is where things will really become hands-off for you. It will take all of the guesswork out of organizing your event, making sure things go smoothly backstage for you, and most importantly, go smoothly for your guests as they show up. The powerful and simple seating chart, along with the electronic ticketing system, will make welcoming your guests a breeze, and you'll be able to verify their purchases at the gate and get everyone into their seats before the lights go dim.