Membership Status Report
By Adam Scott Posted December 16, 2018

Our membership database has a simple interface and is easy to use. You can view detailed information on each member and their transactions and easily find any member with our advanced research tools. Using these tools, you can get within a few steps; you can create and view subsets off members.
Additionally, you have access to the membership status report from the reporting page. The report shows you detailed information on new, renewed and lapsed members in percentage. You can sort them out by any time frame you need to see.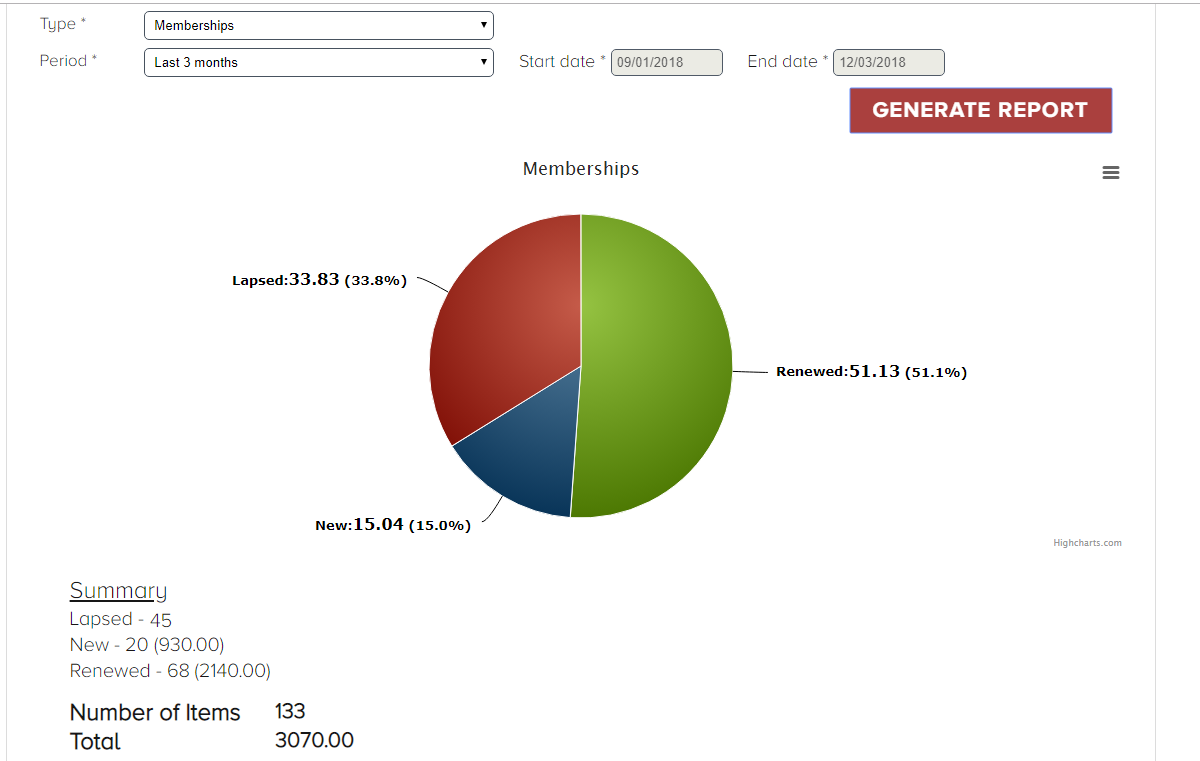 Via the report, you can track the memberships statistics and find out if the new member rate is higher than lapsed. It will also provide you a detailed summary about the members within any dates you set. Besides, the report shows you the sales overview of the membership during a given period.
With Findjoo you can maximize your efficiency and save your time getting all the necessary data you require for any period of time. Forget about spending countless hours collecting statistics and reminding your clients to take actions. Findjoo will do it for you while you can focus on promoting your business and grow the revenue.