SFAA Newsletter December 2021
We are an independent non-profit organization run by San Francisco Art Institute alumni. We build upon SFAI's
150-year alumni legacy with a commitment to SFAI's core values of critical thinking, exploration, and expression.
Chad Stayrook's In the Sea playing on Three Turns Miami at Untitled Art Miami Beach 2021.
Photo by Lucien Liu.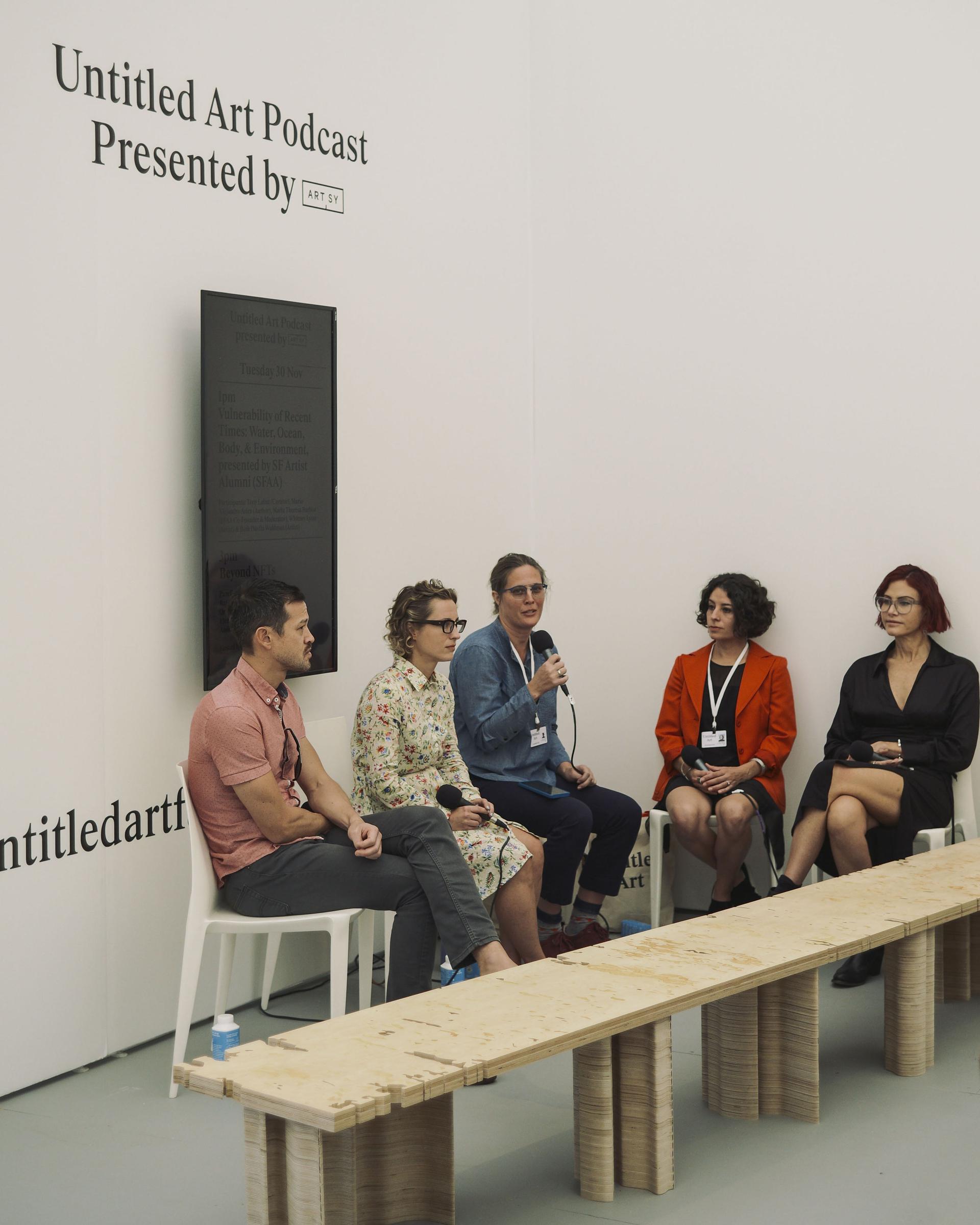 Thanks to all of the artists and everyone who supported Three Turns Miami ! Please stay tuned with us for the release of the podcast Vulnerability of Recent Times: Water, Ocean, Body, & Environment by SFAA and Untitled Art Miami Beach 2021.
Looking forward to seeing your works in Three Turns 2022!
Recording podcast Vulnerability of Recent Times: Water, Ocean, Body, & Environment with artist Don Daedalus, Xenia Adjoubei, Maria Theresa Barbist, Beth Davila Waldman, and Liz Miller Kovacs on November 30 at Untitled Art Miami Beach. Photo by Lucien Liu.
SFAA Alumni Meetups in Miami.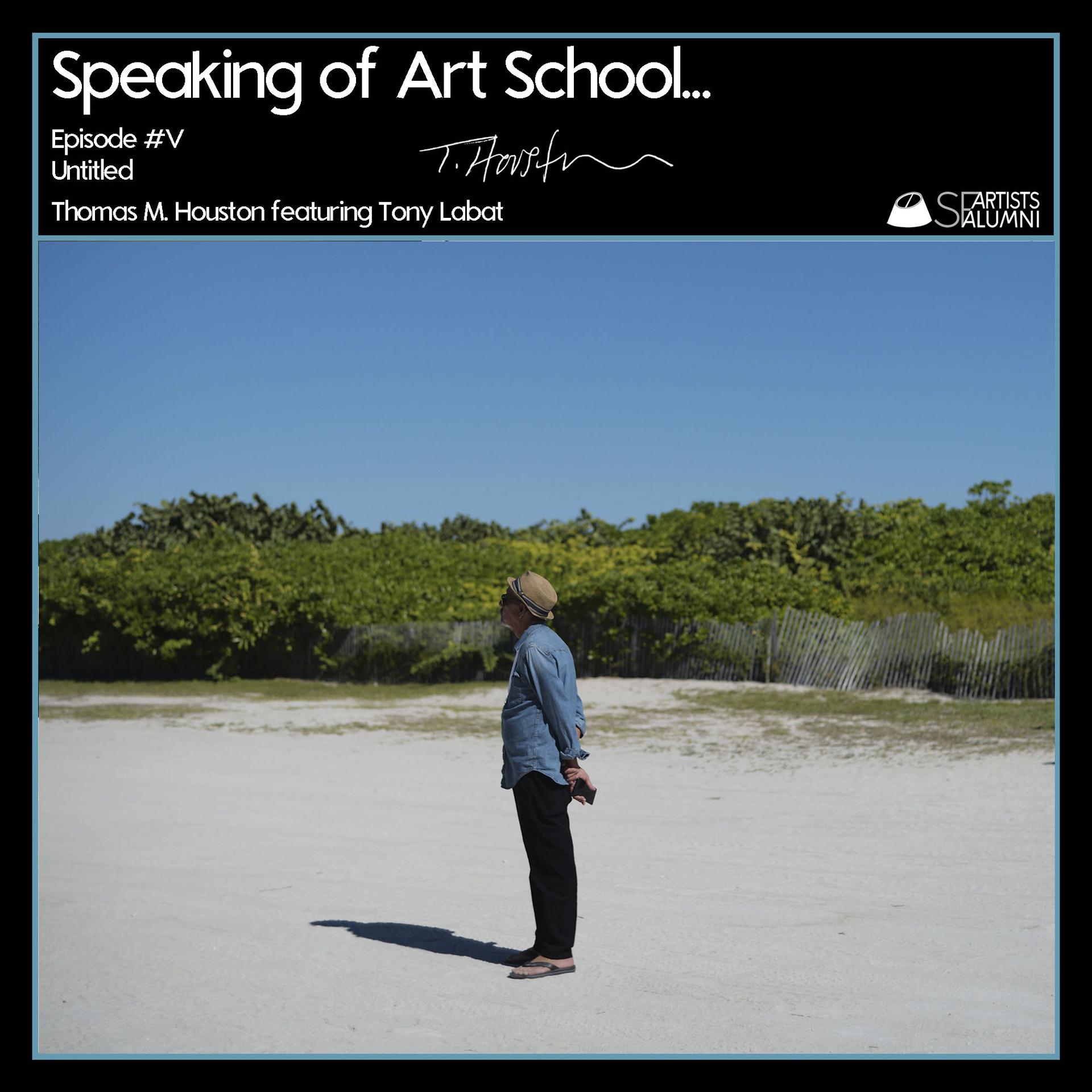 Three Turns Miami curator Tony Labat
at Untitled Art Miami Beach 2021.
In this interview Mr. Labat talks about how he came to the U.S. from Cuba as a teenager in the 1960s and found his way to the San Francisco Art Institute as a student in 1976. Tony Labat became a professor at SFAI in 1985.

As an interdiscipilinary artist, Tony worked within the performance/video dept. which eventually developed into what is now New Genres.
Previous episodes HERE.
ALUMNI FOR FUTURE ALUMNI SCHOLARSHIP FUND

Night view at SFAI. Photo by Lucien Liu.
Special thanks to all the donors who gave to the SFAA GO FUND ME CHARITY"Alumni for Future Alumni Scholarship Fund".
SFAA would like to thank the SFAI alumni for their magnanimous generosity. SFAI alums truly understand how important it is that our unique education be accessible to people from all social and economic backgrounds. In a short period of time we raised and distributed $6,250 to students with need for the 2021/22 Fall & Spring Semesters.
4 Anonymous, Lynn Andel, Ross Andelman, Maria Theresa Barbist, Julie Blankenship, Jan Browman Barnes (In memory of Hank), Dan Burnham, Joyce Burstein, Adrian Card, Howie Cherman, Jeanne Ting Chowning, Adrienne Coppola, Doug Cover, Don Daedalus, Osama Dawod, Greg DeLory, Eleni Exarchou, Jim Fox, Mark Freeman (Film student - MFA preferred), Stephen Gach, Dave Getz, Regina Gilligan, Julia C R Gray, Jeff Gunderson (In memory of Roy Ramsing, 1937-2020, wonderful SFAI Colleague), Leonie Guyer, Melissa Harris, Nona Haydon, Lee Hoag, Merrilee Howard (parent), Thomas M. Houston, Steve Hurd, Tricia Keightley and Daniel Davidson, Kirk LeClaire, Stephen Lehmer, Paula Levine, Jacquelyn Lillis (In memory of Patrick Thorne), Mr. Lonnie, Aline Mare, Mercedes McDonald, Flicka McGurrin, Sonja Meller, William Messer (In memory of Lewis Baltz, my friend when a student at SFAI, who obtained his BFA there in 1969 and passed away at the age of 69 in Paris 2014), Toban Nichols, Lauran Ohnesorge-Fick, J. John Priola, Annie Reiniger-Holleb, Sherwin Rio, Anne Seeman, SFAI Alive, Alice Shaw, Shokai Sinclair, Robert Slote, Sudeith, Roy Tomlinson, Michal Wisniowski, Bathsheba Veghte, Cid Young (In memory of my husband and fellow Art Student), Kent Roberts (BFA & MFA, 1947-2019), and last but not least Wayne Zebzda.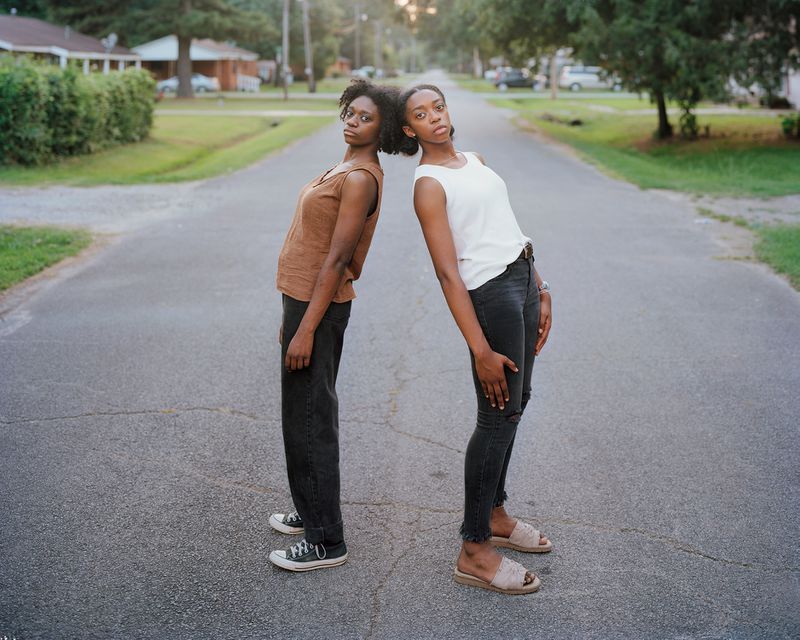 Jim Goldberg, Hailey and Whitney, Right of Way Road, Augusta, Arkansas, 2021.
Jim Goldberg's photographs are included in Picturing The South: 25 Years of commissioned works by the High Museum of Art, which will celebrate its 25th anniversary in 2021. To commemorate the occasion, the High will present a special exhibition debuting these new works alongside past commissions from the series by artists including Richard Misrach, Sally Mann, Dawoud Bey, Emmet Gowin and Alec Soth.
Read MORE.and view the GALLERY.
High Museum of Art
1280 Peachtree St NE, Atlanta, GA 30309
Picturing the South: Jim Goldberg, Video by High Museum of Art.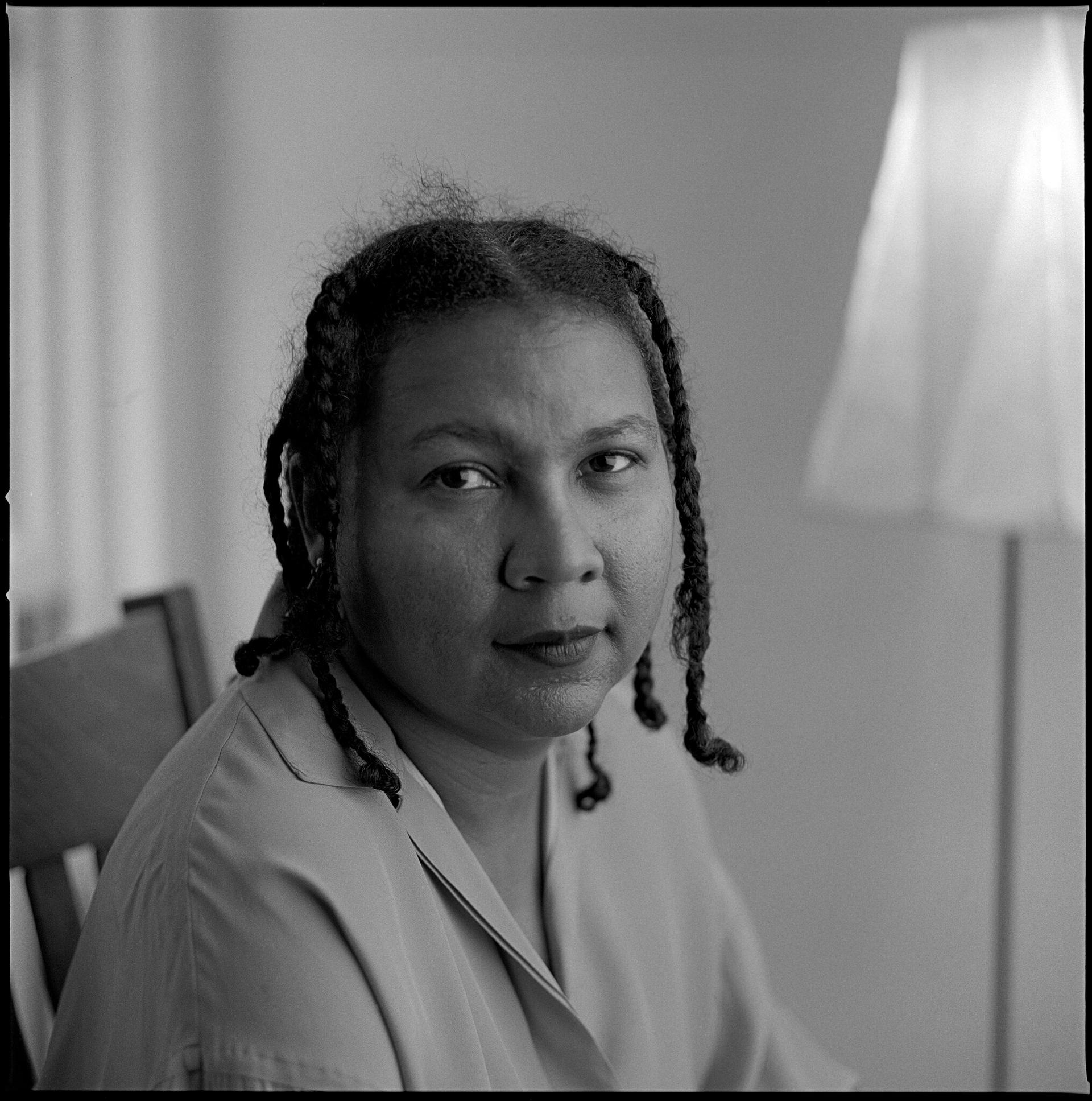 The writer bell hooks, in 1996.
"I came to theory desperate, wanting to comprehend — to grasp what was happening around and within me," she once wrote.
Photo by Karjean Levine/Getty Images.
In honor of bell hooks we want to pay tribute with this obituary. Although hooks was not a SFAI alum, we recognize the profound intellectual and humanist influence she had on artists, teachers and the whole international art community. Read MORE via THE GUARDIAN.