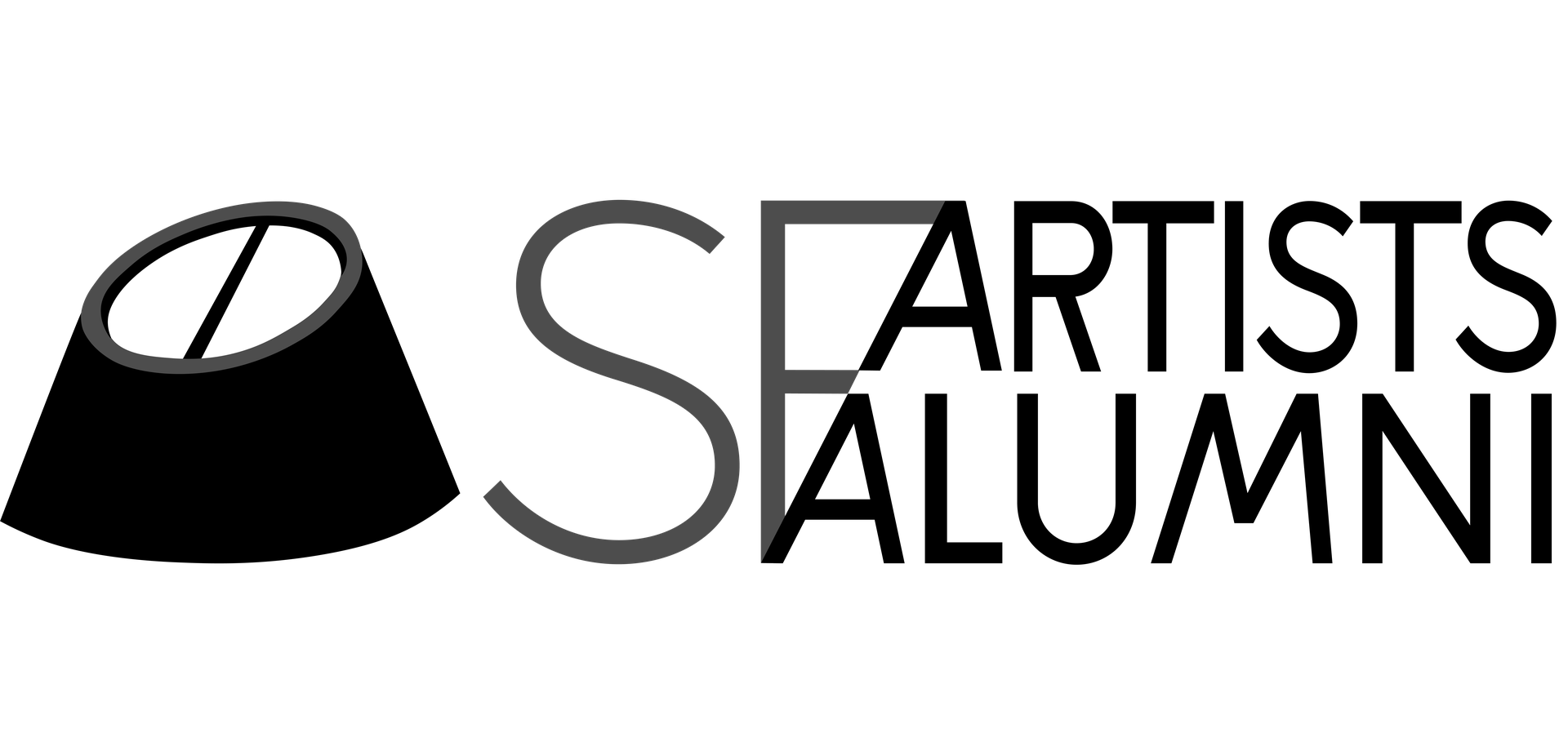 Happy holidays from SFAA!
We are an independent non-profit organization run by San Francisco Art Institute alumni. We build upon SFAI's 150-year alumni legacy with a commitment to SFAI's core values of critical thinking, exploration, and expression.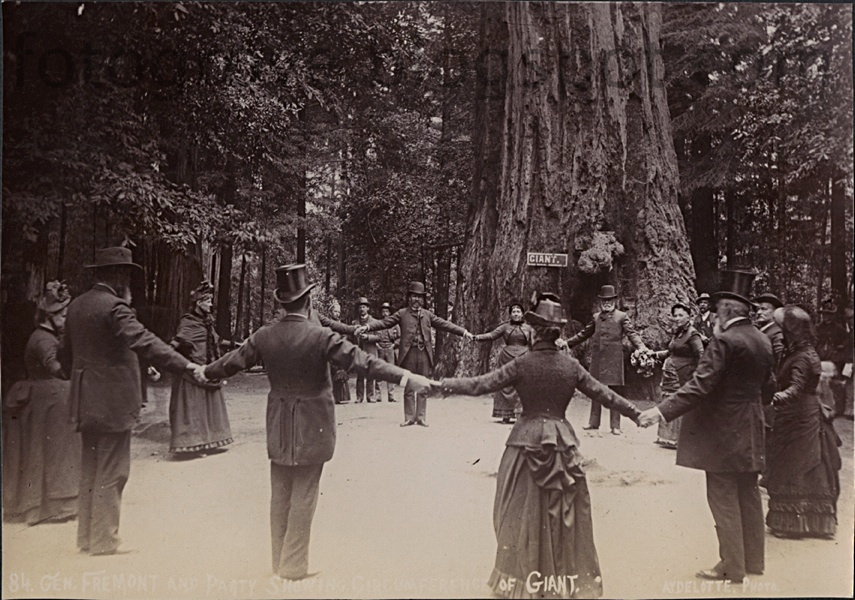 General Fremont And Party Showing Circumference of Giant 1888 A.Y. Delotte

Dear Alumni and Friends,

Thank you so much to those that have donated so far!
We still need you! Let's get that 100% alumni participation, because, if everyone gives, even a small amount, we'd reach our goal for social and economic student diversity.
This is an unusual time and we really need your help, by forwarding this far and wide to your social contacts and colleagues. Let's inspire!

Your gift will directly impact a future student through tuition grants.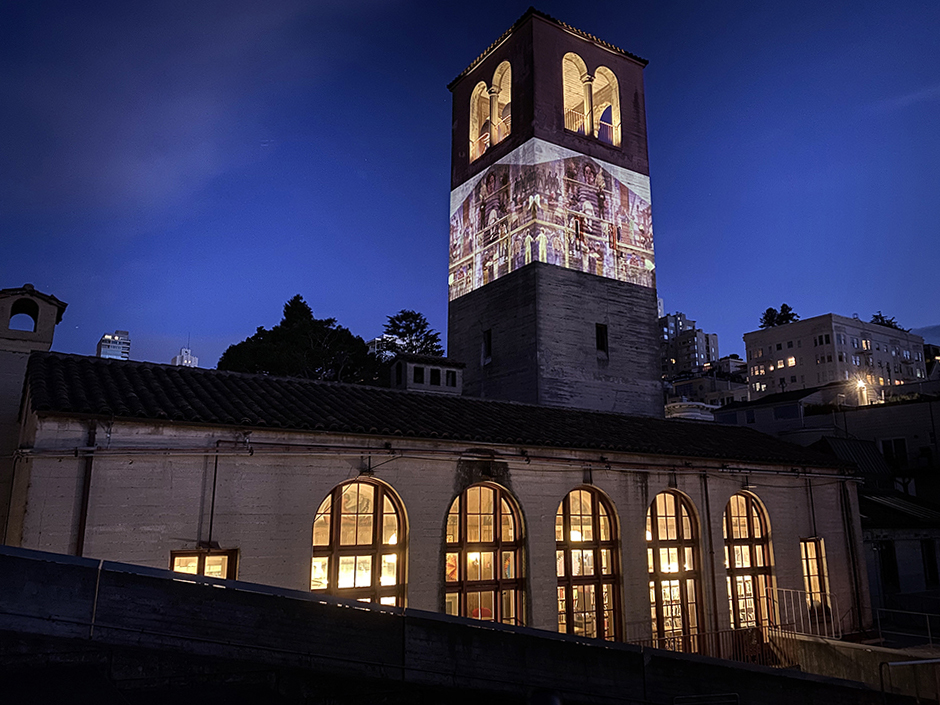 Artistic Messages, curated by Orit Ben Shitrit, 2020.
Artwork by Ben Wood (BFA 2003). Photograph courtesy of Orit Ben Shitrit.
SFAI needs your help to support programs, activities, faculty, staff, and operating costs in our 150th year. We are especially excited that SFAI Board of Trustees is pledging a $150,000 one-to-one match of all alumni giving to this campaign between now and December 31, 2020. Read more about our 150th Anniversary campaign and programming here.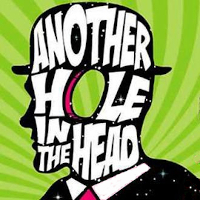 17th Annual "Another Hole in the Head" Film Festival
Palmer's Pick-up: An American Roadshow Odyssey Retrospective with SFAI Alumni and Faculty Christopher Coppola and friends LIVE
Friday, Dec 25th, 2020, 02:30pm PT
"Palmer's Pick-Up" short film (1986)
Christopher Coppola directed this strange suburban odyssey while studying film under the legendary George Kuchar, who appears in the film.
Friday, Dec 25th, 2020, 03:00pm PT
Palmer's Pick-Up (1999)
Directed by Christopher Coppola Two down-and-out dimwits are tasked with hauling a huge, mysterious box cross-country as the Millenium approaches.
All ticket sales will be donated to SFAI Student Tuition!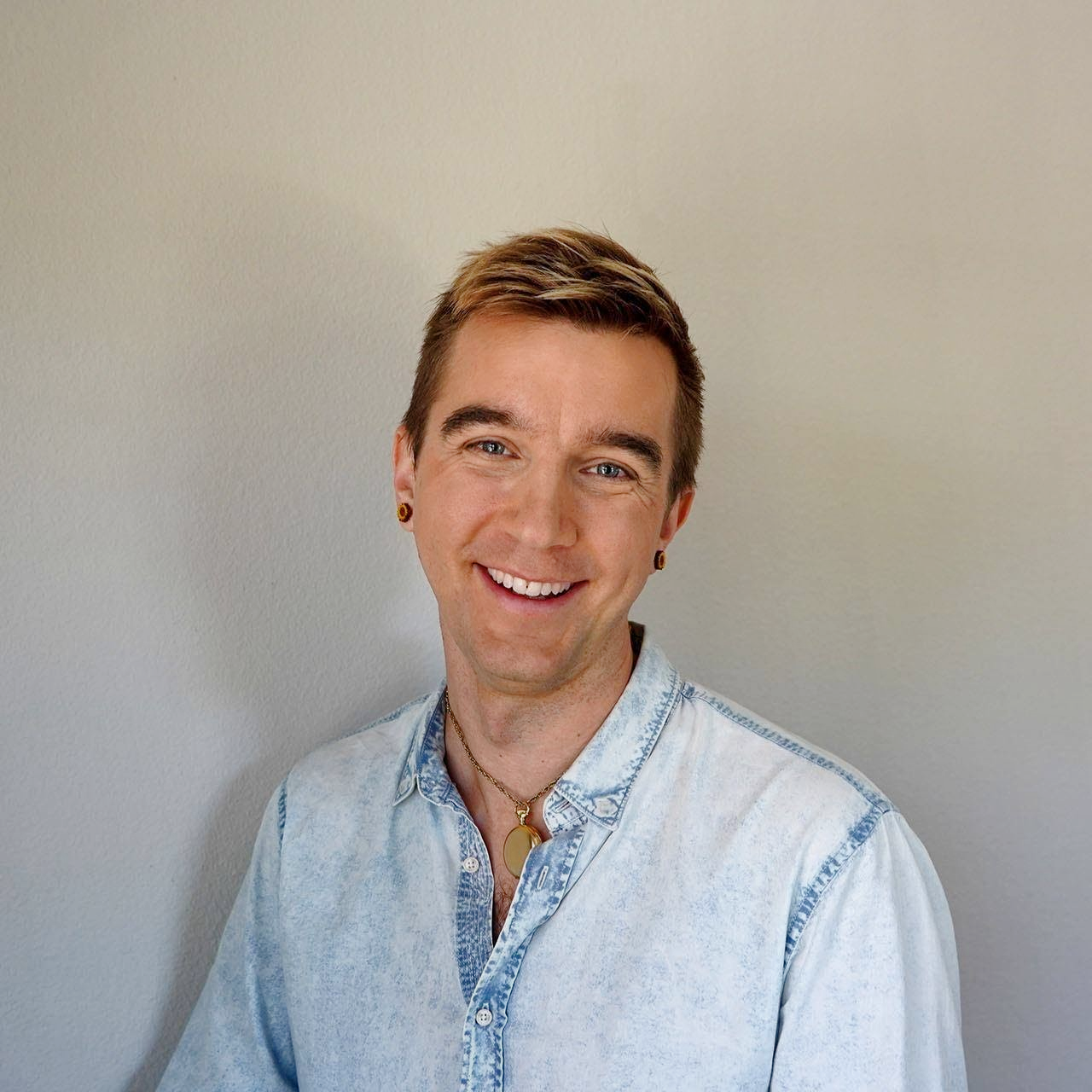 Shokai Sinclair
The Rocky Mountains and High Plains liaison
Liaison Shokai Sinclair is hosting a meetup of the Rocky Mountains and High Plains chapter on FIRST Saturdays at 11:00am MT every month.
The next meetup is Saturday, January 2, 2021, 11:00am – 12:00pm MT.
Click here for Joining Shokai
Contact Shokai for Rocky Mountains and High Plains chapter: shokai.sinclair@gmail.com
All alumni are welcome to join!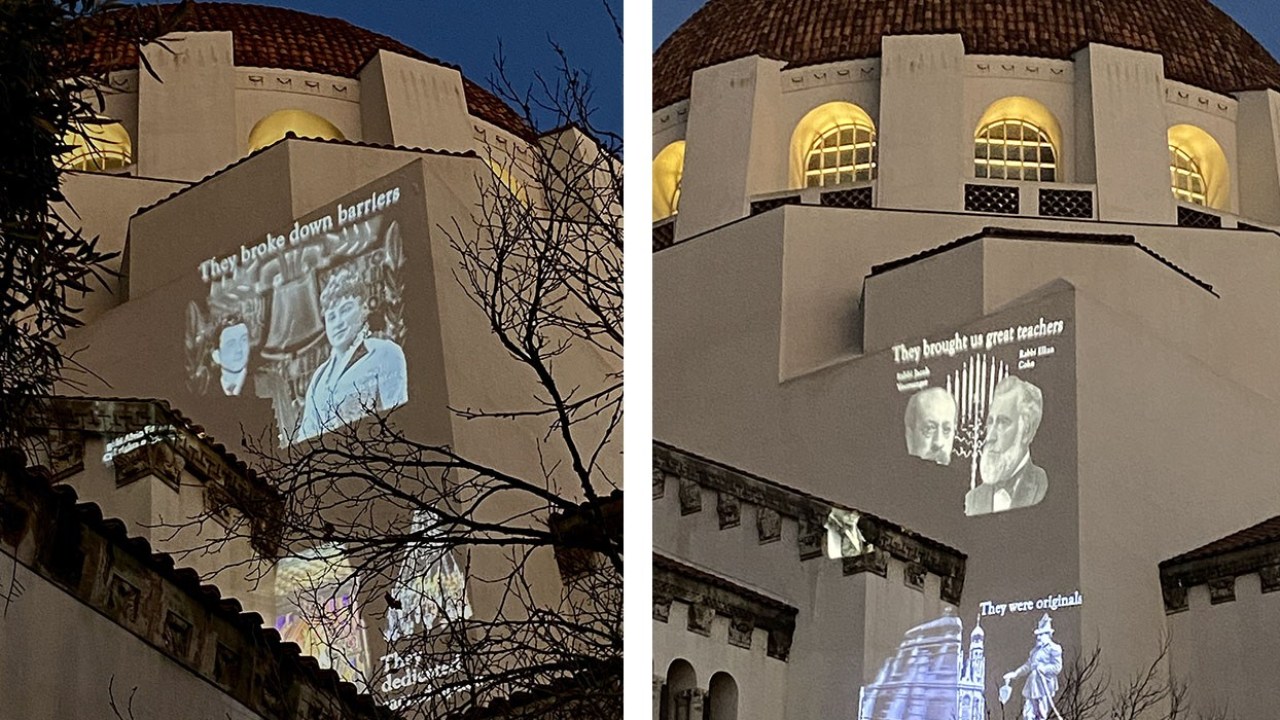 Projecting Light in a Time of Darkness, a video art installation at Congregation Emanu-El in San Francisco.
© Heidi Sanders
Ben Wood, a BFA 2003 graduate of the San Francisco Art Institute, is an artist known for his large-scale projections combining digital media art with historical subject matter. His work aims to animate public spaces with images of their often unrecognized history.
He's using light installation to "animate the history of the 170-year-old Reform synagogue. Interweaving holiday imagery into the display of archival photos, the project aims to remind people of the presence of the temple in the community even while it is closed due to the pandemic."

Now's your chance to see his work "Every evening throughout the month of December, people strolling or driving past the 170-year-old Congregation Emanu-El in San Francisco will notice an ever-changing lightscape of images projected on the historic building's facade." The Jewish News of Northern California

Plan your visit: 2 Lake St, San Francisco, CA 94118
Exhibition time: On view from 05:00 to 10:00 pm through December
Please wear a mask and keep social distancing while visiting!
Editors: Annie Reiniger-Holleb & Joyce Burstein
Co-editors: Xiaopeng Liu & Marian Wallace
Send email letters, comments & notices to SFAA2news@gmail.com