SFAA Newsletter June 2021
We are an independent non-profit organization run by San Francisco Art Institute alumni. We build upon SFAI's
150-year alumni legacy with a commitment to SFAI's core values of critical thinking, exploration, and expression.
We extend our sincere congratulations to our 2021 graduates! The 2021 commencement ceremony is available to view HERE.
The class of 2021exhibitions are on view May 22, 2021 - Jun 25, 2021:
2021 MFA Exhibition Here, And Yet–

2021 BFA Exhibition Wave Tossed But Never Sunk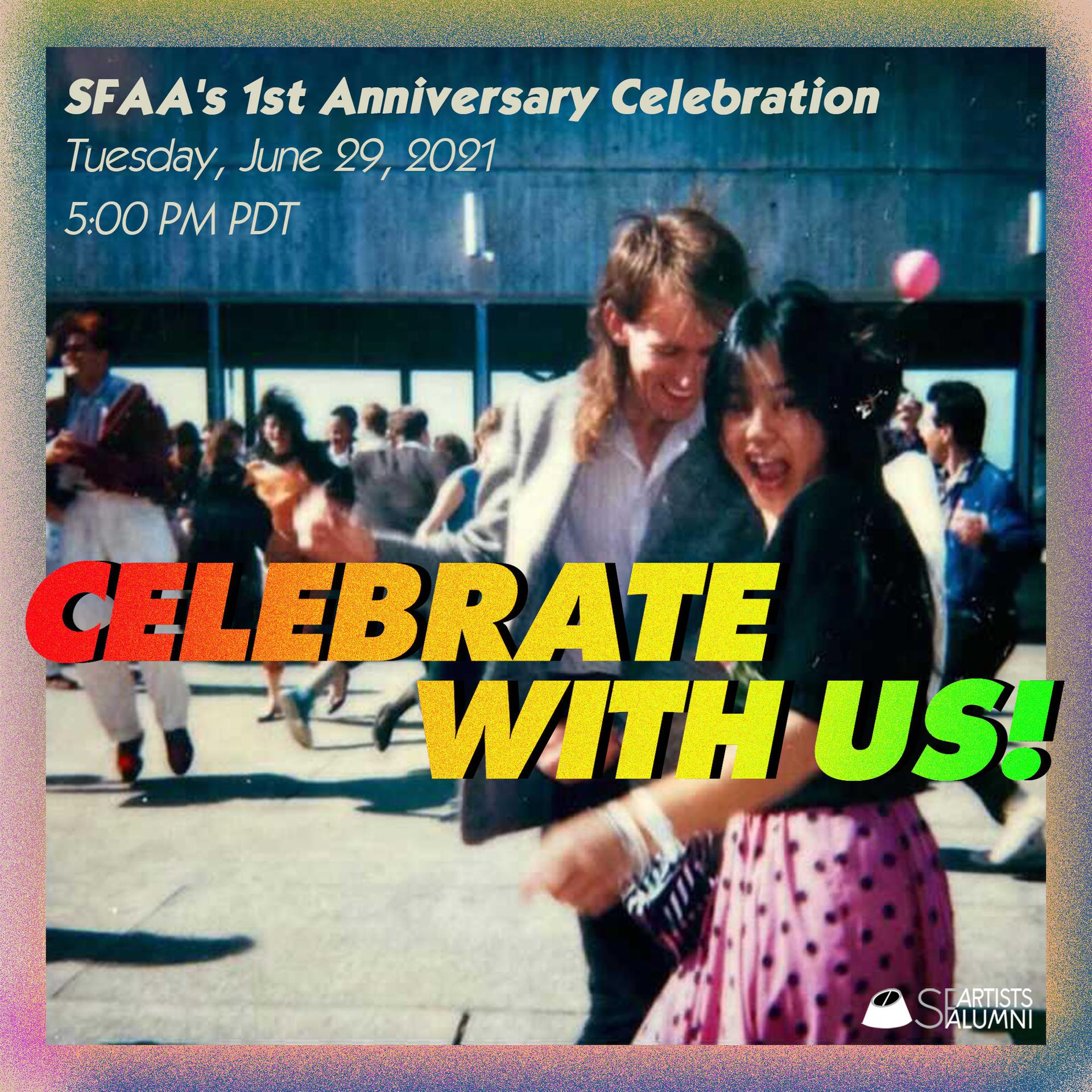 Image: Cieulien Tong (BFA 1986)
Can More, Sam Tchakalian.
© Annie Reiniger-Holleb
SF Artists Alumni (SFAA) presents a post-modernist zoom party on Tuesday, June 29, 2021, 5:00 PM PDT, featuring Jeff Gunderson, Jennifer Locke and Tony Labat!
Can More, 1979 print by SFAI Faculty member, Sam Tchakalian (American, 1929 - 2004) will be auctioned during SFAA's 1st Anniversary Party.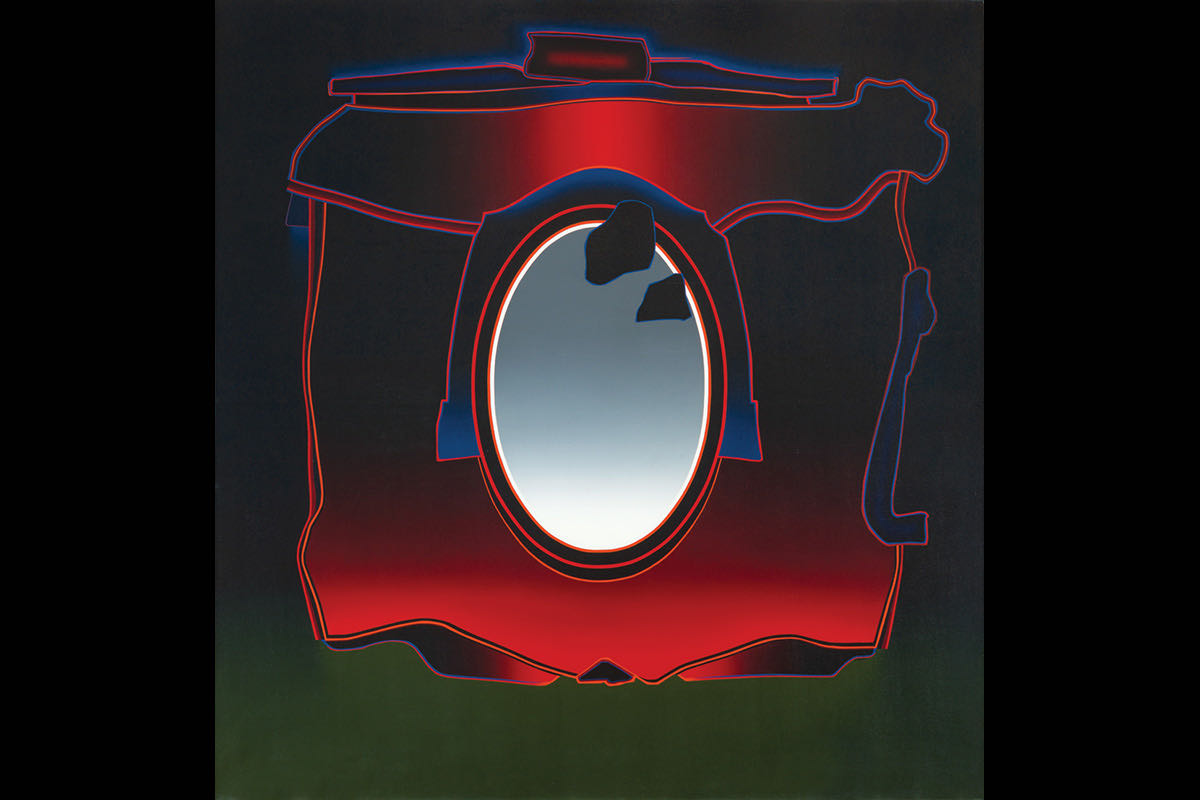 Dorset (1972), Deborah Remington, oil on canvas. Photo courtesy of The Deborah Remington Trust and Bortolami Gallery, New York
"By employing a slow, deliberate process in which control is paramount, Remington shaped her passage in time." READ MORE
Remington received her BFA in 1955, the first accredited class.
She has two exhibitions on view now in NYC titled:
Deborah Remington: Five Decades
May 1 - Jun 12, 2021, Bortolami, New York
Deborah Remington: Early Drawings
May 4 - Jul 30, Craig F. Starr Gallery, New York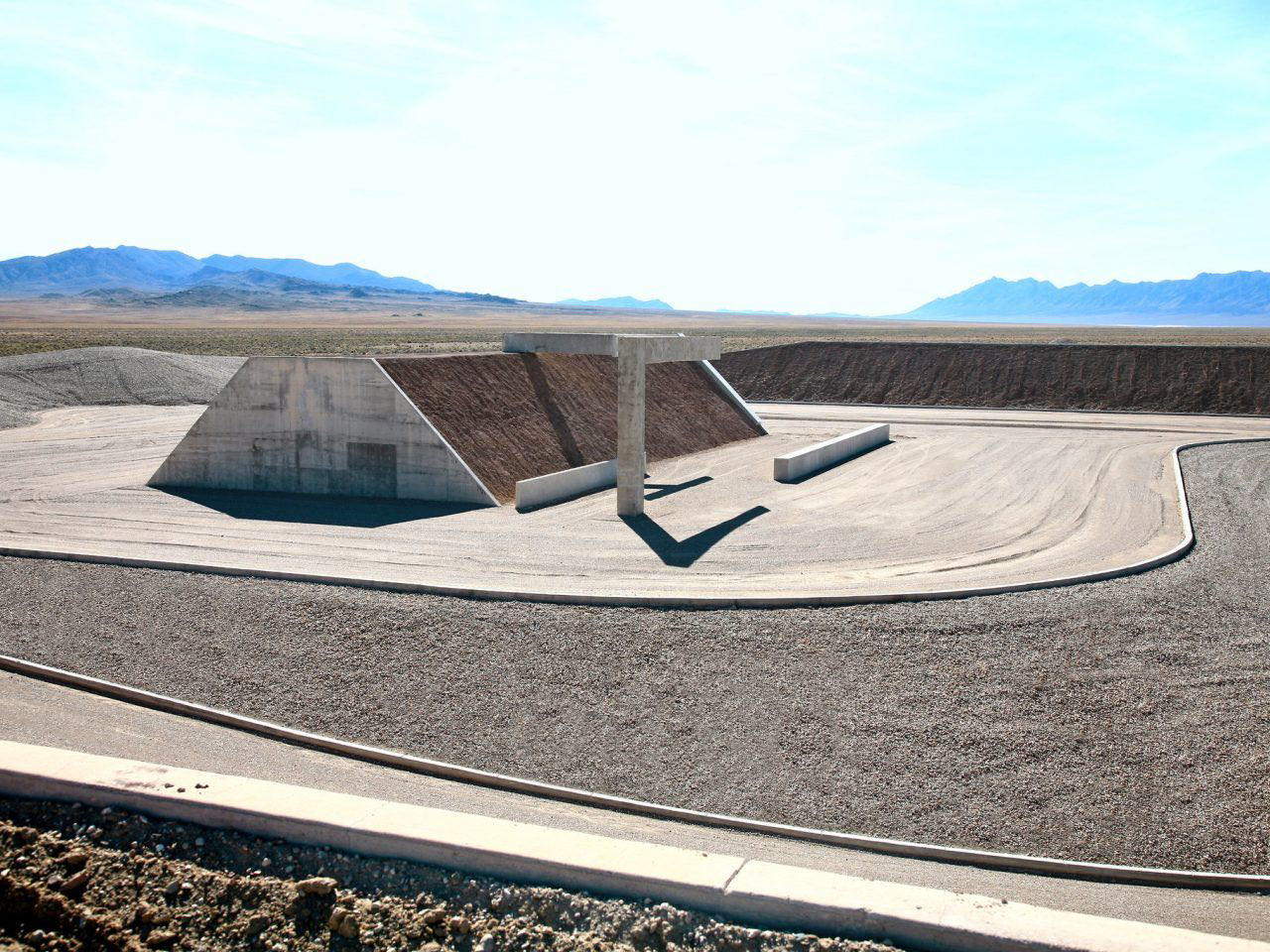 Complex One, City, (1970-ongoing) © Michael Heizer/Triple Aught Foundation. Photograph by Tom Vinetz

On May 19, 2021, Michael Heizer was inducted into the American Academy of Arts and Letters. Election into the American Academy of Arts and Letters is considered the highest form of recognition of artistic merit in the United States, and its 300 members are elected for life.
His work is included in the group exhibition Dream Monuments Drawing in the 1960s and 1970s May 21 - Sep 19, 2021, Menil Collection, Houston.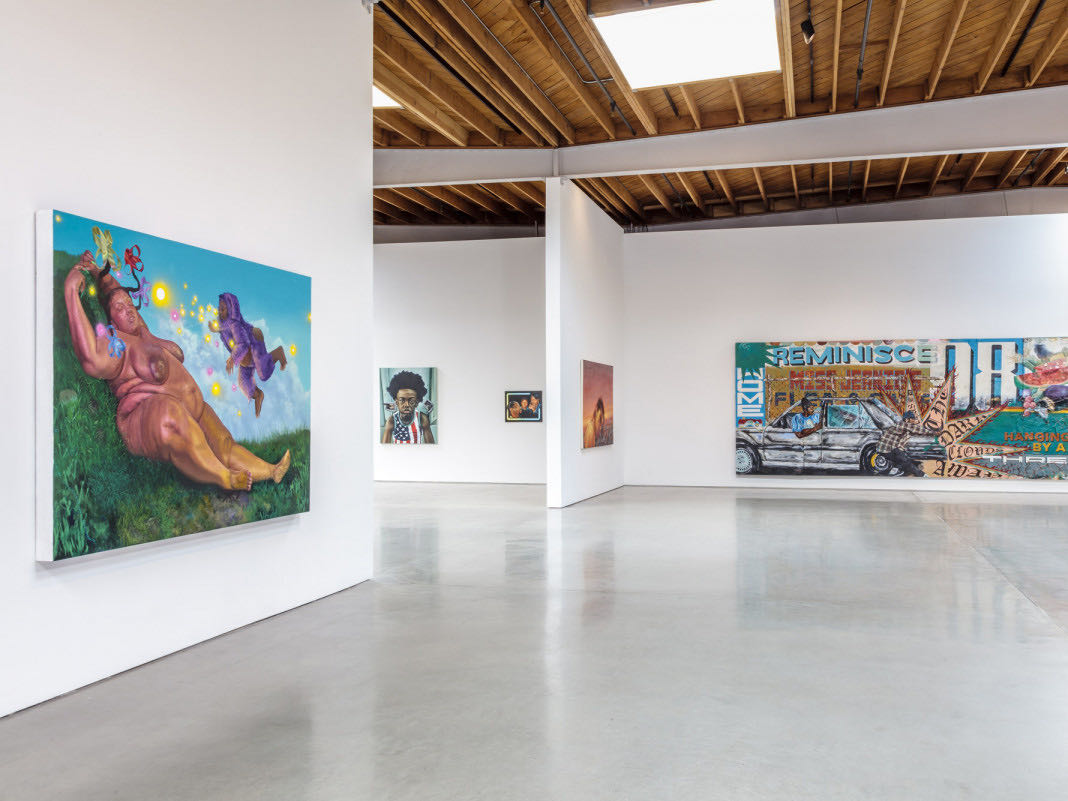 Bliss: Americana Hot Mamma, 2021 by Kezia Harrell.
Photo courtesy of Jeffrey Deitch Gallery.
Gathers a group of 40 International artist of color including alumni
Mario Ayala (BFA 2014) and Kezia Harrell (BFA 2017)
View Shattered Glass HERE.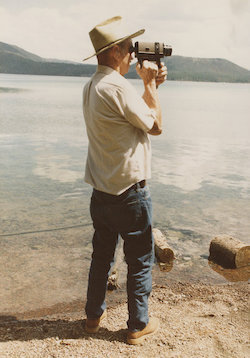 FROM JEFF GUNDERSON'S SFAI ARCHIVE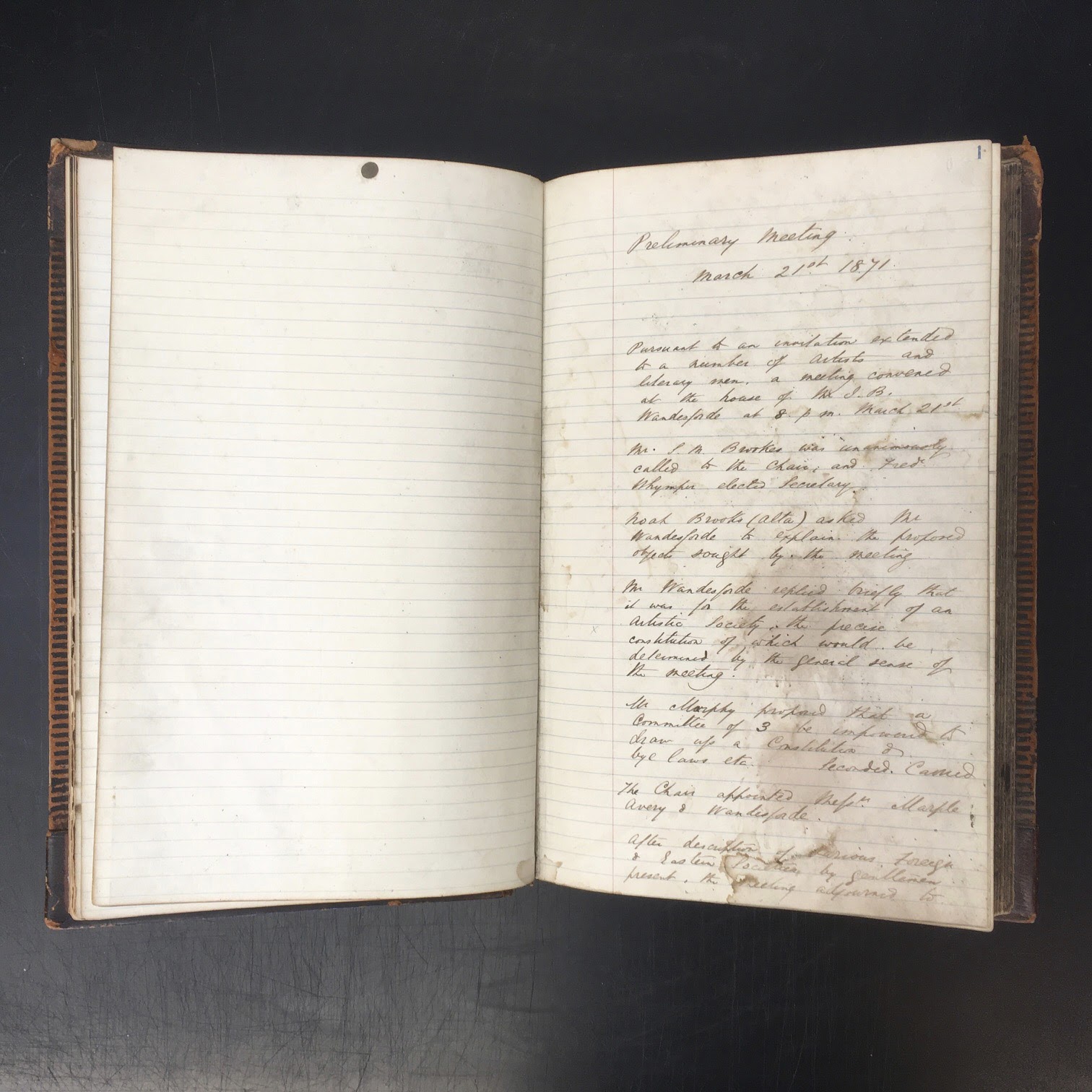 SFAI turned 150 this year, but what exactly does that mean? These are the minutes of the San Francisco Art Association, which had its very first meeting on March 21, 1871. The gathering took place in the living room of a local painter named Juan Wandesforde and was attended by a group of local artists and "literary men" interested in promoting art in the city and on the West Coast. When asked to explain what they were doing there, Wadesforde "explained briefly that it was for the establishment of an artistic society the precise constitution of which would be determined by the general sense of the meeting." In other words, they weren't really sure what they were doing! But over the course of the following months and years, they found themselves a permanent location, created a library, started putting on art exhibitions, and in 1874 founded a school that was the earliest incarnation of what is now SFAI.
Many thanks to Jeffrey Deitch Gallery, Hyperallergic and John Yau, The Menil Collection, Michael Heizer, Triple Aught Foundation, Tom Vinetz, Bortolami Gallery, Starr Gallery, Linda Connor and the Class of 2021 and Jeff Gunderson.
Editors: Annie Reiniger-Holleb, Xiaopeng Liu, Marian Wallace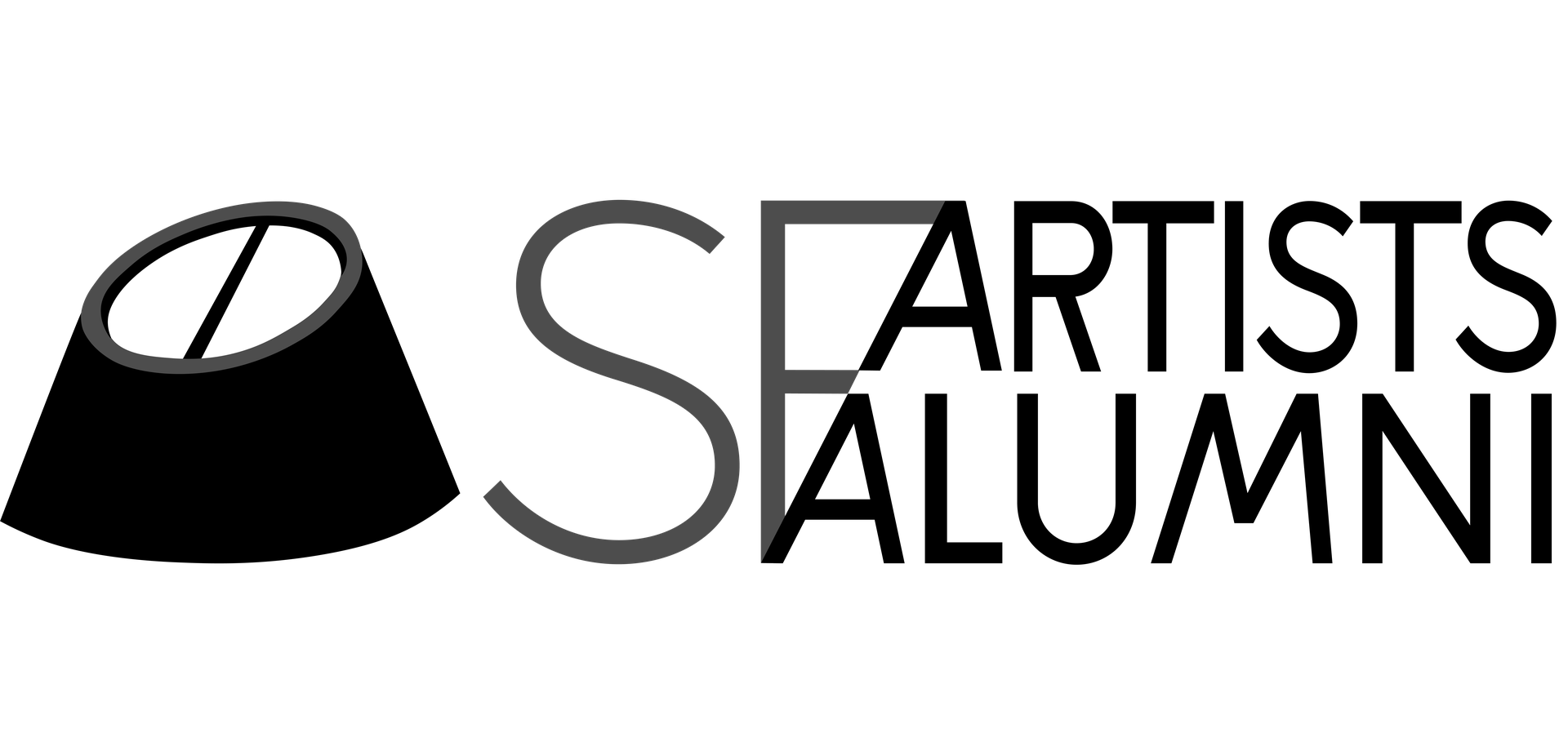 To contact the Editors at SFAA Newsletter email: SFAA2News@gmail.com
Or send letters to our address: Editors SFAA Newsletter 3019 Ocean Park Blvd. #123, Santa Monica, CA 90405
SF Artists Alumni Inc. is a non-profit, 501(c)(3) organization and our EIN Federal Tax ID number is 85-1943816.
Your contribution is tax-deductible to the extent allowed by law.