SFAA Newsletter April 2022
We are an independent non-profit organization run by San Francisco Art Institute alumni. We build upon SFAI's
150-year alumni legacy with a commitment to SFAI's core values of critical thinking, exploration, and expression.
INTERVIEW OF JEFFREY HENSON SCALES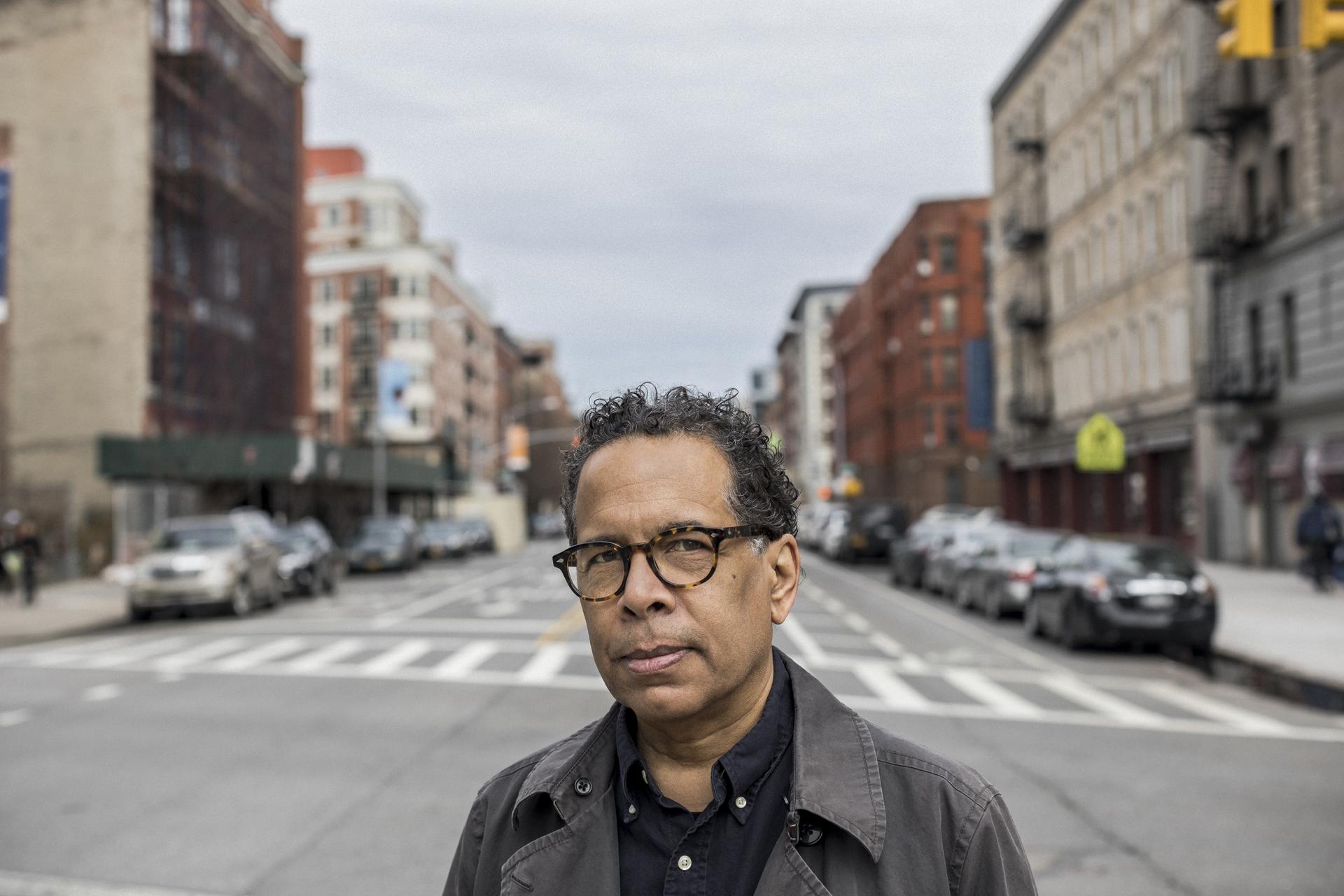 Jeffrey Henson Scales
Photograph by Chad Batka
"...Don't hesitate to tell personal stories. Look at your own community; document your own community, your own life."

Left to right: Janis Crystal Lipzin, Patrick Jackson, Mimi Plumb
The 2022 Guggenheim Fellowships Awards have been Announced. Congratulations to our Alumni Janis Crystal Lipzin (MFA 1976) for Film-Video, Patrick Jackson (BFA 2002) for Fine Arts, and Mimi Plumb (MFA 1986) for Photography!
Check the full list HERE.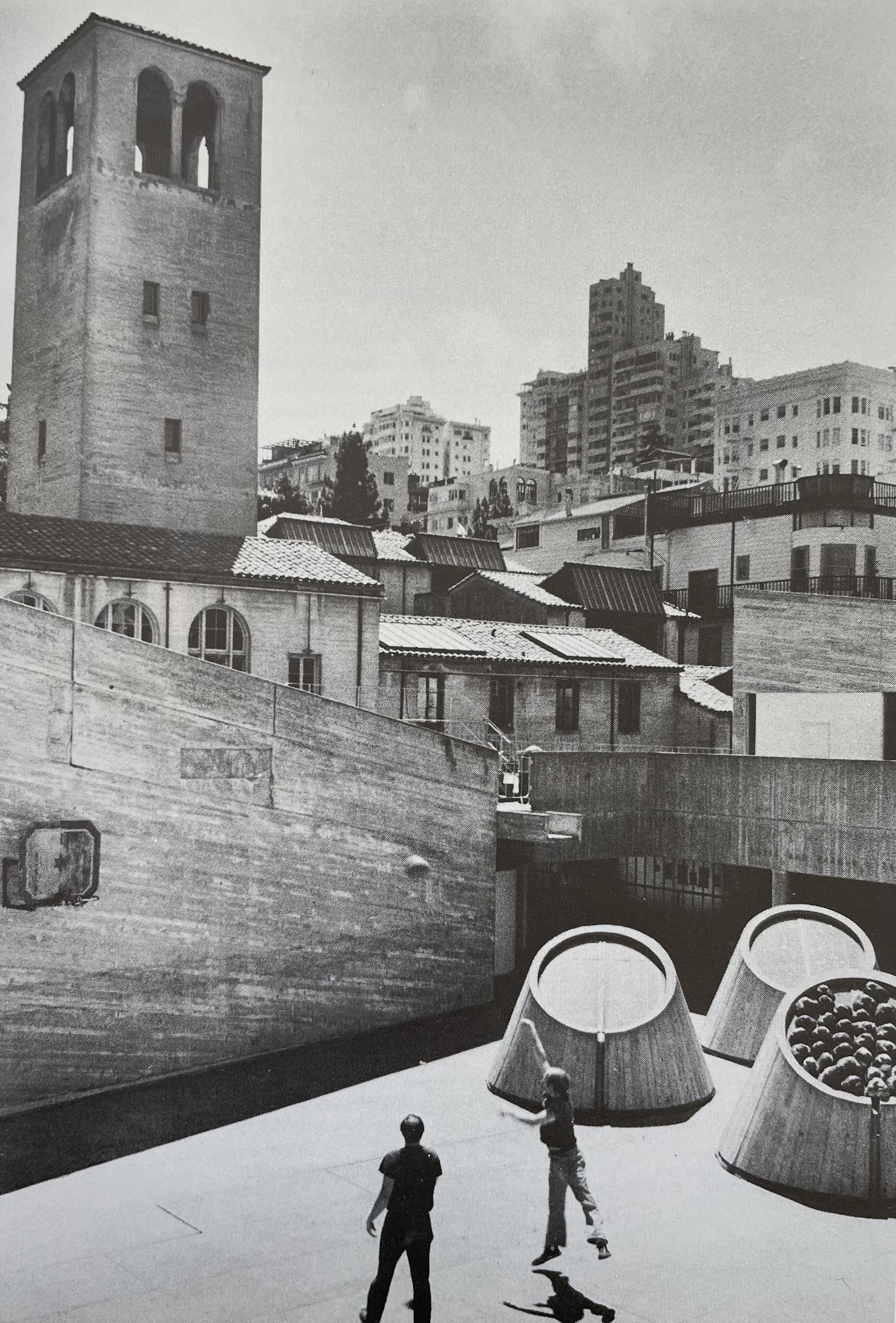 We are collecting photographs for our first photo album. The book will be a visual example of our rich legacy. The theme is 800 Chestnut. Please send us one or more images of your time at SFAI using the form below.
EXHIBITIONS & PUBLICATIONS

Dewey Crumpler, 20th Century Fountain, 2021

Derek Eller Gallery is pleased to present Dewey Crumpler's (BFA 1972 & SFAI faculty) first New York solo exhibition featuring recent and historic paintings and works on paper. Read MORE.
Derek Eller Gallery
300 Broome Street, New York, NY 10002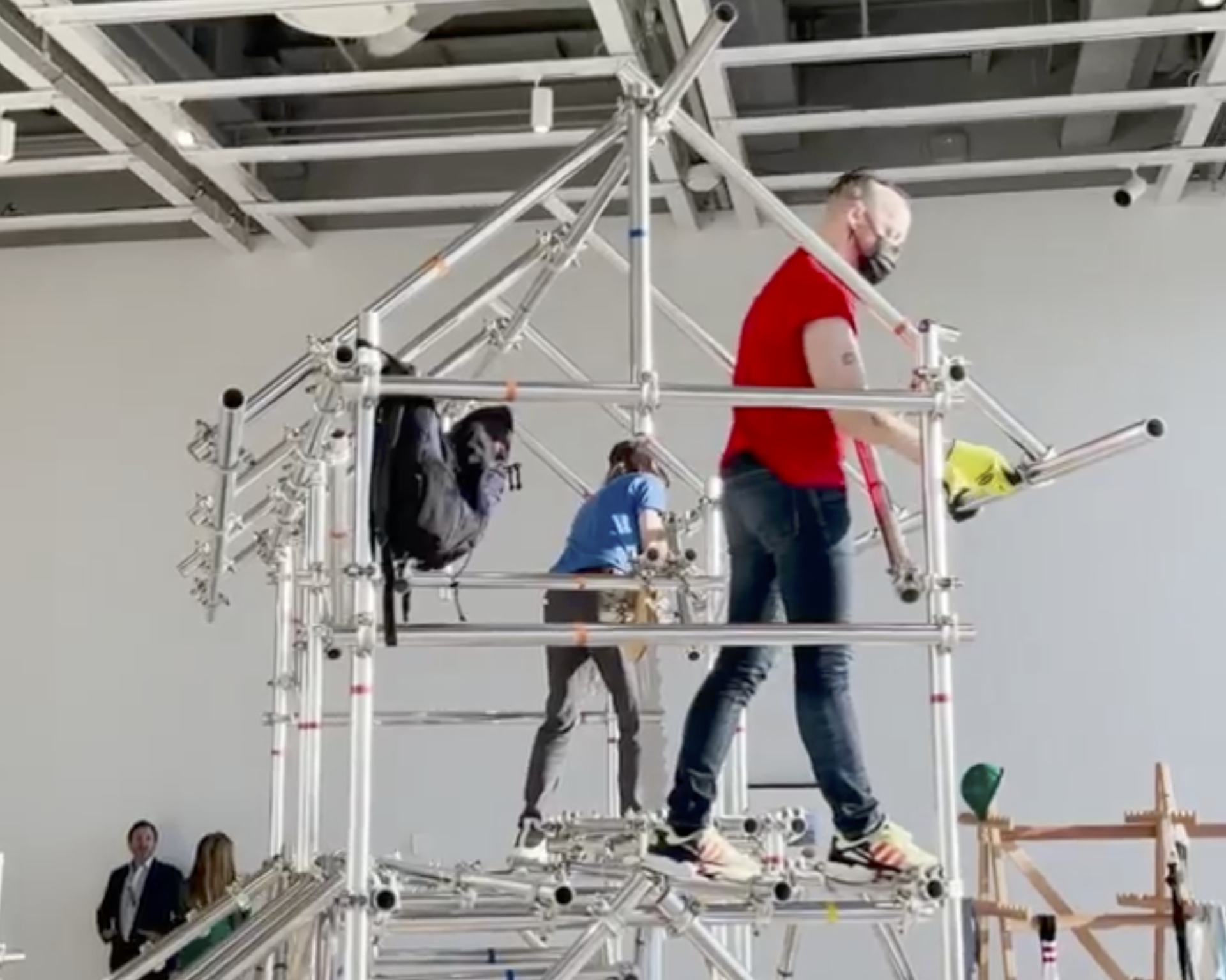 Jason Rhoades's Sutter's Mill
will be assembled and dismantled in the Museum's fifth floor gallery
Jason Rhoades (BFA 1988) is among the artists participating in the Whitney Biennial 2022. Titled Quiet as It's Kept, the exhibition will be on view from April 6–September 5, 2022. Two works by Rhoades will be included in the exhibition: first shown in 1996, Caprice (1996), will be installed outside on the largo of the museum, and Sutter's Mill (2000) will be installed on the third floor of the museum. Sutter's Mill has a performance aspect, in which the work is taken apart and then rebuilt over the course of a day by a team of three performers. Read MORE.
Whitney Museum of American Art
99 Gansevoort Street, New York, NY 10014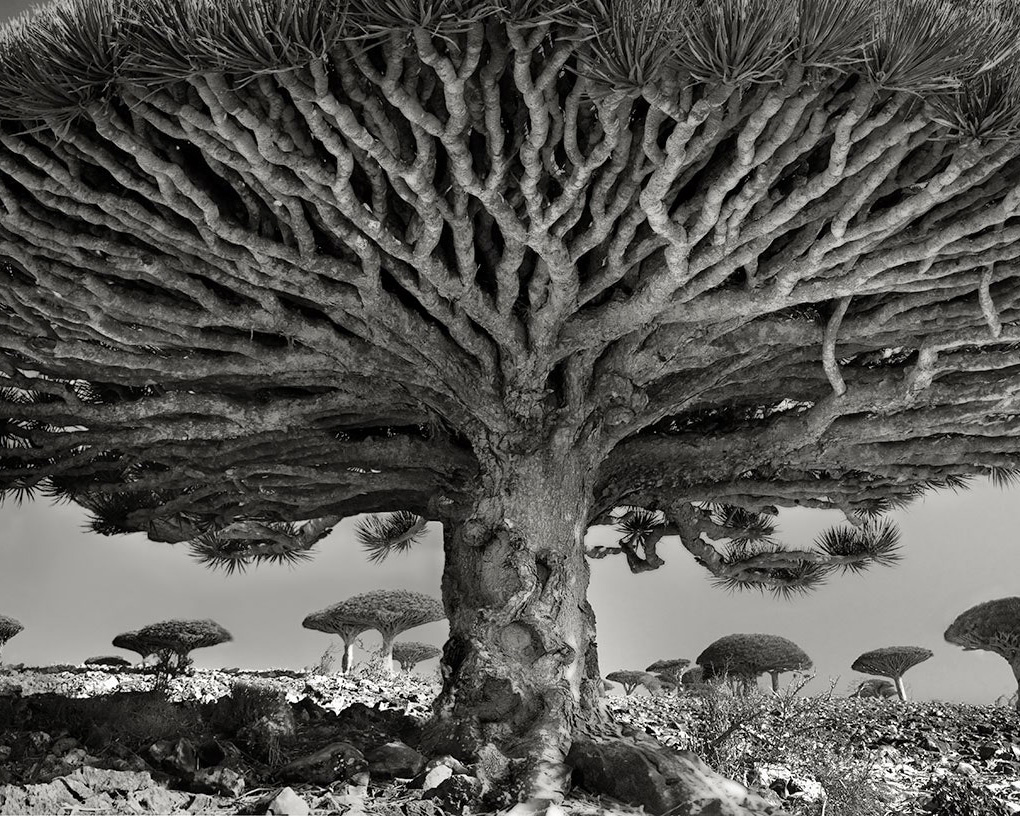 Beth Moon, Heart Of The Dragon, Socotra, Yemen., 2010
PhotoAlliance and the San Francisco Art Institute present Eco Art: a one-day symposium featuring artists, activists, and arts programs focused on environmental issues. This FREE EVENT will take place at the SFAI campus and will bring together a range of artists presenting decades of work focused on many of the critical issues facing our planet today. Curated by artist and educator Linda Connor, the Eco Art symposium will open at 10 am with keynote speaker Clarence Edwards, an environmental policy advocate and strategist. Read more and get your free ticket HERE.
San Francisco Art Institute
800 Chestnut St, San Francisco, CA 94133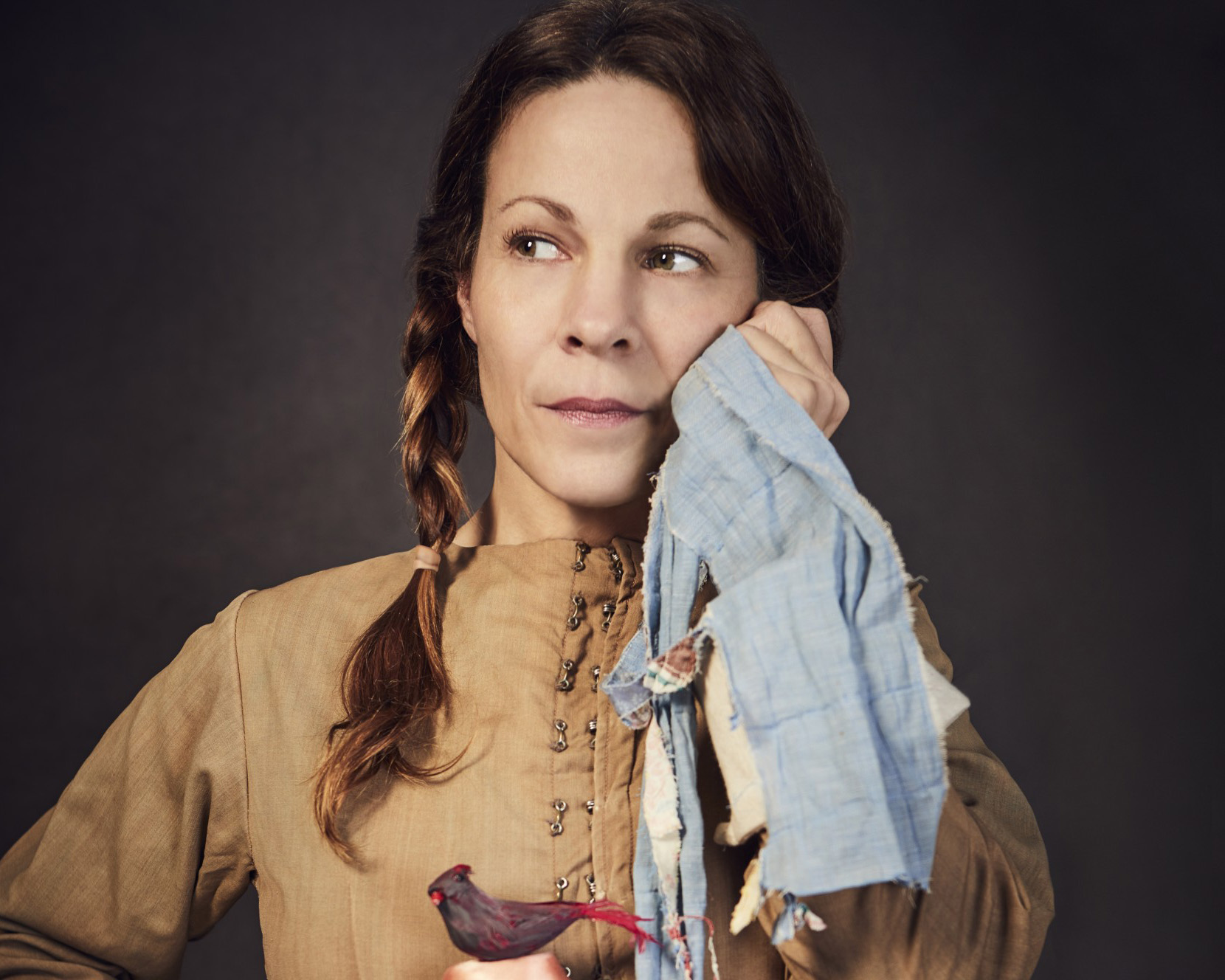 This subversive performance by conceptual artist Suzanne Bocanegra (MFA 1984) masquerades as an artist talk but reveals her current obsession—and aesthetic engagement with—one of The Met's greatest tapestries, the colossal Honor. Get your ticket HERE.
MOCA members ticket release: Monday, April 18
General ticket release: Tuesday, April 19
Museum of Contemporary Art, Los Angeles
250 South Grand Avenue, Los Angeles, CA 90012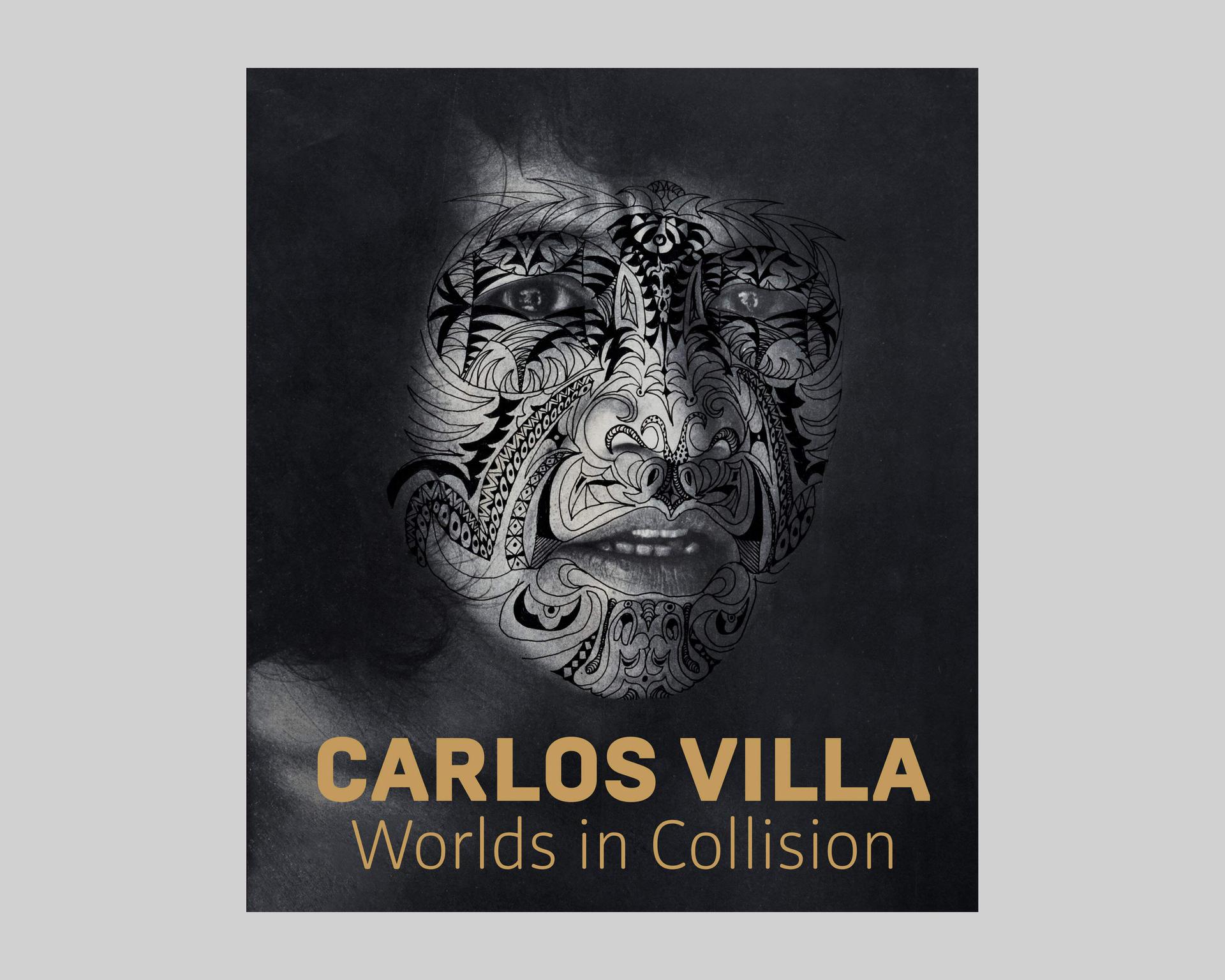 This expansive catalogue illuminates the social and cultural roots—and global importance—of iconic Filipino American artist and educator Carlos Villa's artwork and career. This book traces the arc of his career from 1969 until his death in 2013, with emphasis on his feathered works from the 1970s, as well as later works that address aspects of the history of Filipinos in the United States. It illuminates the social and cultural roots—and global importance—of Villa's art and teaching career as he sought to forge a new kind of art-world inclusion that reflected his own experience, commitment to diversity, and boundary-bending imagination.

Published in association with the San Francisco Art Institute. Get your copy HERE.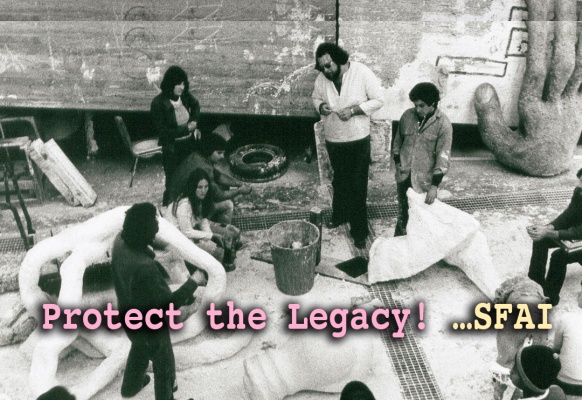 What happens to the name of the: "San Francisco Art Institute" if USF sells the school in the future? What if the curriculum is altered to something other than Art, do they keep the school's name: SFAI? What happens to the fine art library and archives, the history of our school if any of those things happen? What then?

These issues discussed in this open letter are not a deal-breaker, they are matters that need to be addressed!
SFAI AT SFMOMA'S ARTISTS SOAPBOX DERBY

San Francisco's 2022 soap box derby was a race to the bottom -- of the hill in McLaren Park. It was fueled by art, humor and a love of the strange.
KPIX CBS SF Bay Area, Devin Fehely reports. (4-10-22)
The SFMOMA held their Soap Box Derby at McLaren Park on April 10th, the first time since 1975.

SFAI Alum Dan Bockmier was there and stated, "It's been about 44 years since the last artist Soapbox Derby. Today was an entertaining creative maelstrom. A good time was had by all. May there be many more." Here's a few of Dan's photos to share. One photo is of the SFAI Tower going down hill with flames above the tires. The event brought big crowds.
And congrats to the SFAI Alums who were Trophy Makers! Matt Goldberg, Aaron Gonzalez, Mike Henderson, Cliff Hengst, Cathy Lu, Barbara Stauffacher Solomon, Jennifer K Wofford, and Wanton Zhang.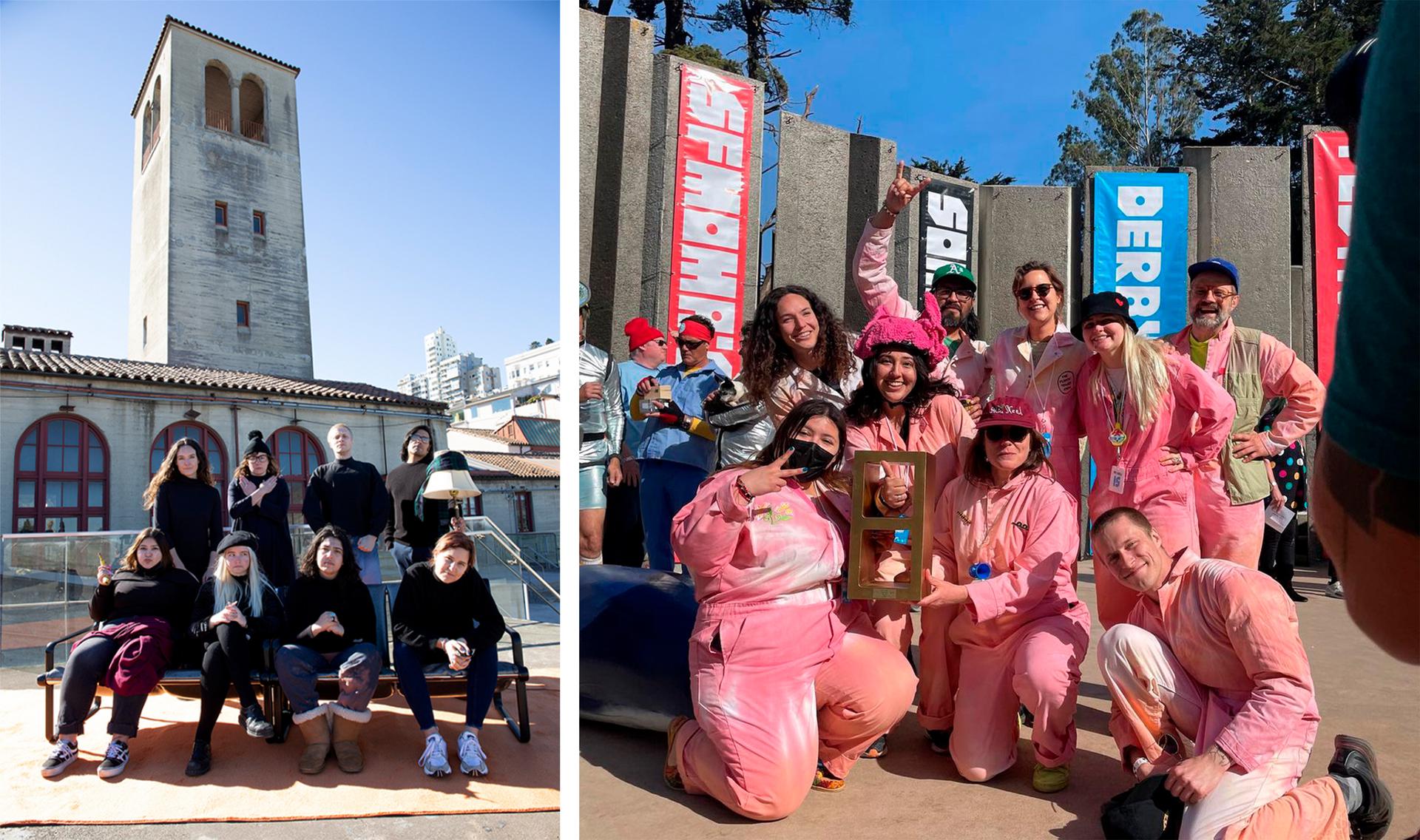 Team SFAI lead by Lindsey White + SFAI Photo Students win Most Impractical at The 2022 Soapbox Derby at McLaren Park.
Photo by SFAI Photo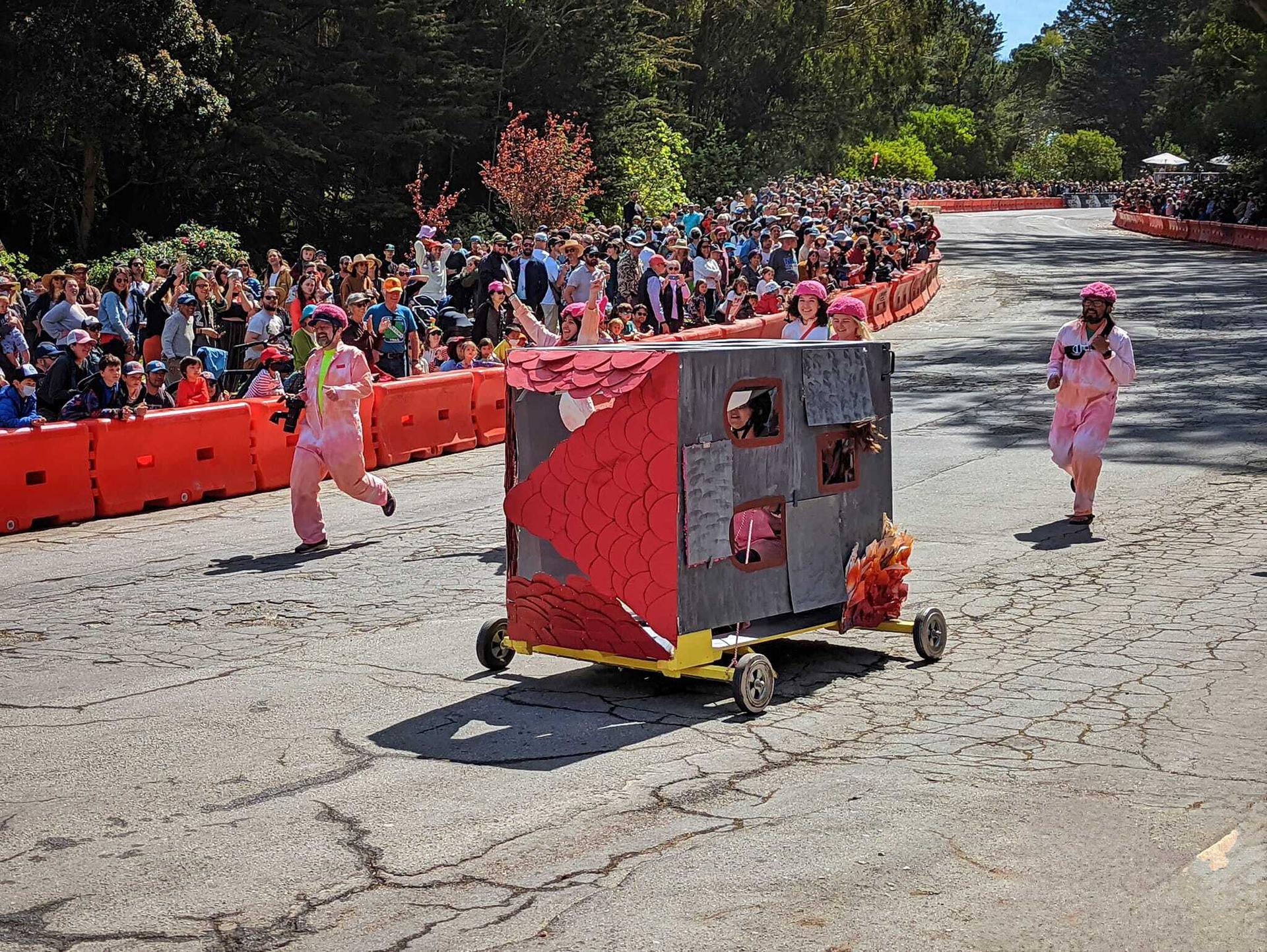 Team SFAI at The 2022 Soapbox Derby at McLaren Park.
Photo by Dan Bockmier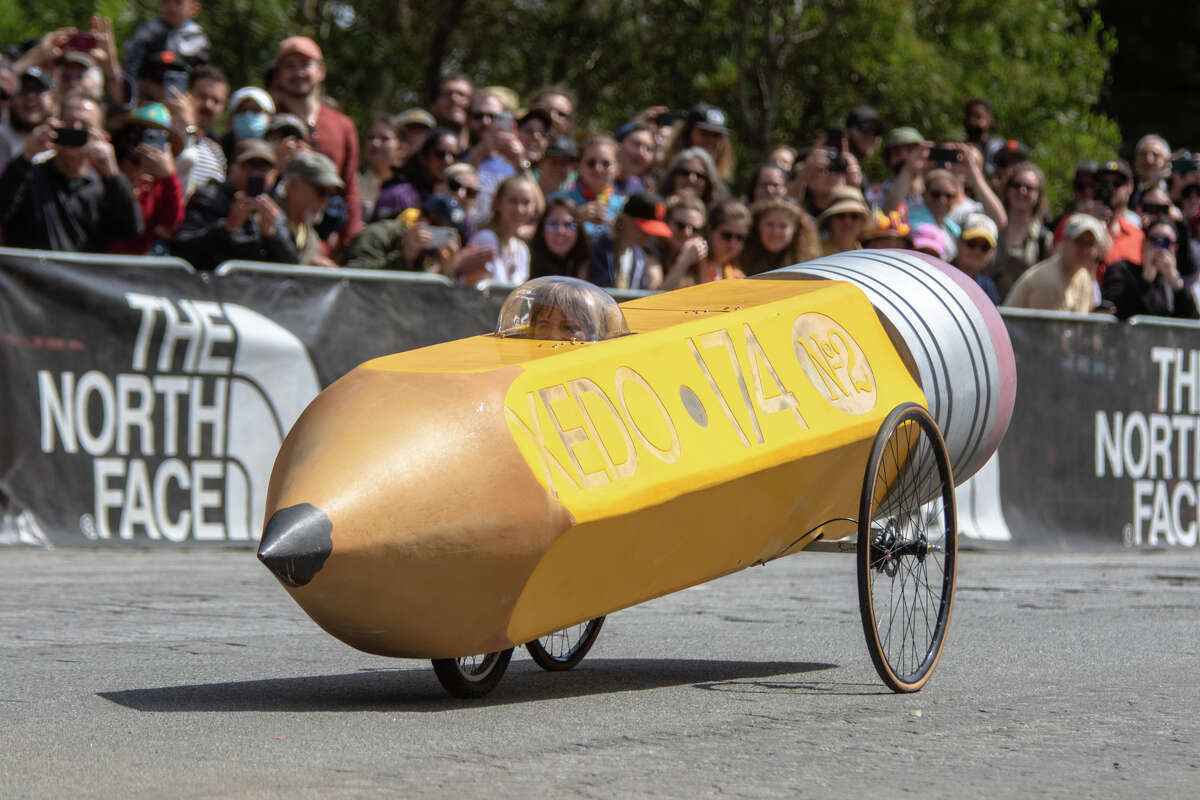 Whitney Shaw Brandborg drives her father's(Richard Shaw original soap box entry in the 1970's) pencil car.
Photo credit: Douglas Zimmerman/SFGATE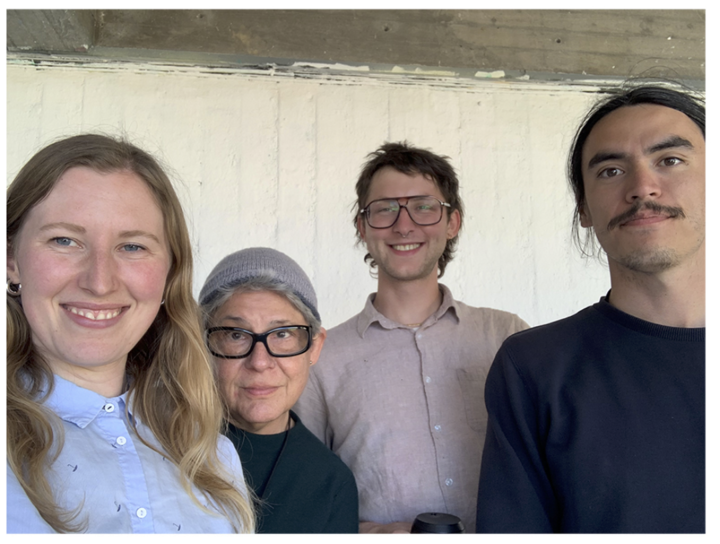 Team Aerostation + SFAI
with María Elena González, Rosa Sarholz, Jacob Littlejohn, and Germán Benincore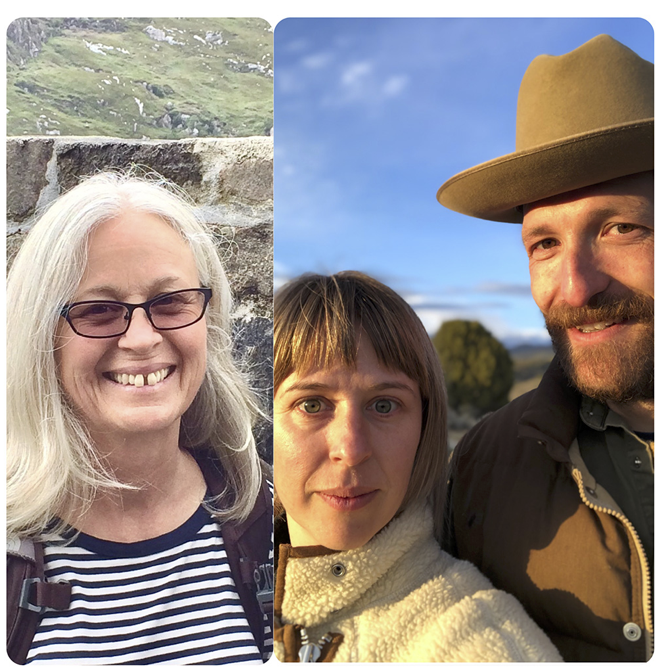 Team The Shawborg
with Alice Shaw, Whitney Shaw Brandborg and Torin Brandborg

Many thanks to Jeffrey Henson Scales and Kathy Brew, Janis Crystal Lipzin, Patrick Jackson, Mimi Plumb, Don Daedalus, Dewey Crumpler, Courtesy Jason Rhoades Estate, PhotoAlliance, Courtesy of the Estate of Carlos Villa, Lindsey White, Dan Bockmier, Lior Bar, and Jeff Gunderson.
Editor in Chief: Annie Reiniger-Holleb
Designer: Lucien Liu
Co-Editors: Marian Wallace, Rye Purvis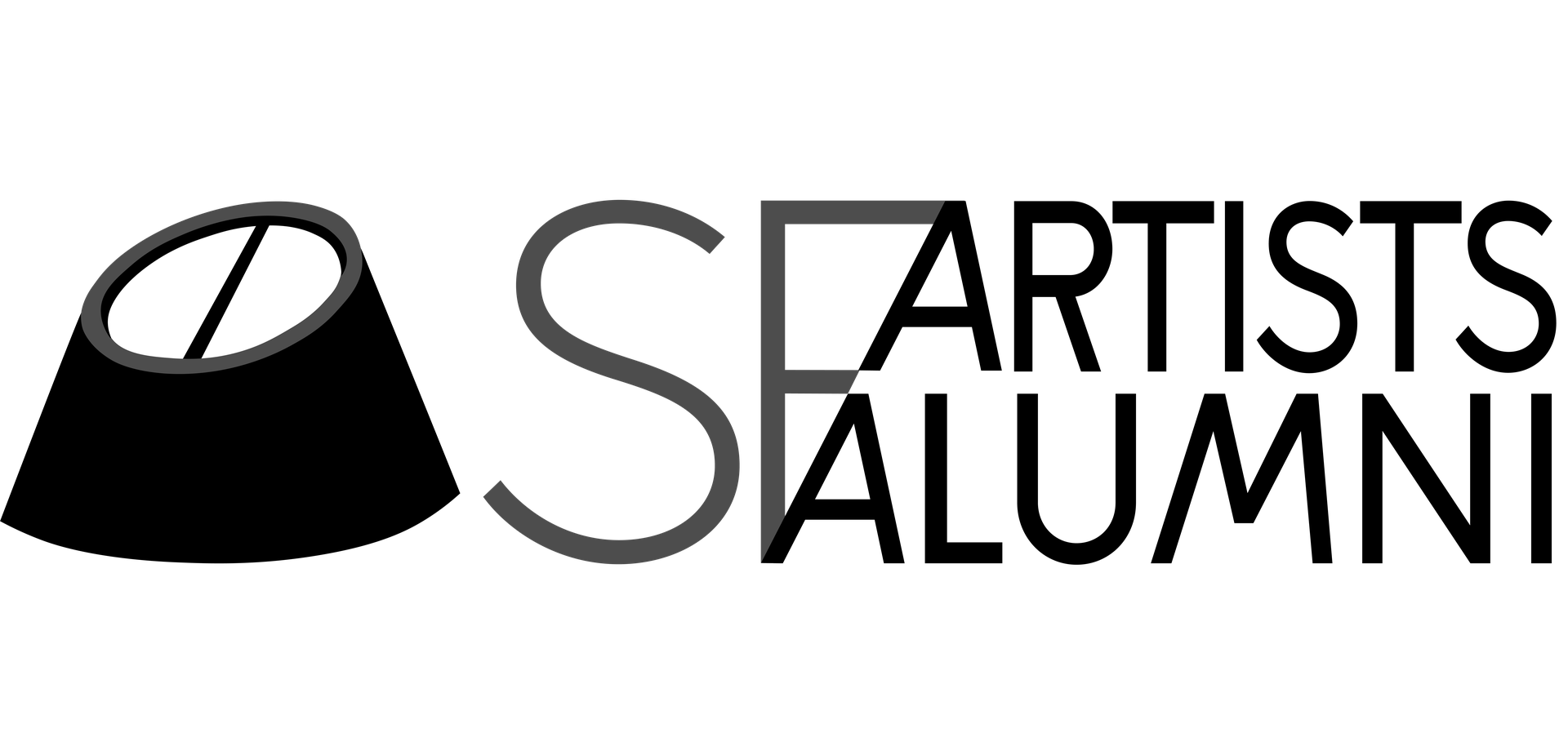 To contact the Editors at SFAA Newsletter email: news@sfartistsalumni.org
Or send letters to our address: Editors SFAA Newsletter 3019 Ocean Park Blvd. #123, Santa Monica, CA 90405
SF Artists Alumni Inc. is a non-profit, 501(c)(3) organization and our EIN Federal Tax ID number is 85-1943816.
Your contribution is tax-deductible to the extent allowed by law.